Comirnaty and Pfizer EUA injections are NOT interchangeable, according to federal judge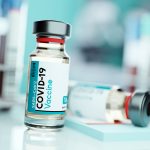 (NaturalHealth365)  When people say that the Pfizer COVID shot is no longer considered experimental and has been "fully approved" for use in all people older than 12 years old, one could argue that they are spreading misinformation.
This is because the Pfizer mRNA jabs currently being administered are formulaically the same yet "legally distinct" from Comirnaty – an obscured technicality that has huge implications for current jab mandates, according to some experts.
Read between the lines: FDA and Pfizer misleading public about "approved" COVID shot Comirnaty
Right now, when people go to CVS or another local pharmacy to receive the Pfizer COVID shot, they likely are not getting Comirnaty®, which is the licensed version of Pfizer's mRNA jab that received approval from the U.S. Food and Drug Administration (FDA) in August.  Instead, people will likely receive the Pfizer-BioNTech COVID-19 shot, which is still only available under Emergency Use Authorization (EUA).
The fully licensed Comirnaty and the original Pfizer jab made available under EUA contain the same ingredients and formula. What's in the vials, in other words, is allegedly the same.  However, the legal protections outside the vials (including liability clauses) are drastically different. It's a confusing technicality that Pfizer and FDA have been hiding behind – and has allowed agencies around the country to force people to get a shot even though it is still considered experimental (investigational).
Here's the thing:
As summarized by Children's Health Defense in an article posted on its website on November 30, 2021, "There are key differences between fully licensed vaccines and those authorized under EUA.  EUA products are considered experimental under U.S. law.  This means [drugs available under EUA] cannot be mandated, and everyone has the right to refuse such vaccines without consequences."
Despite this, entities like the state of California, the U.S. military, and private employers throughout the nation have been enthusiastically enforcing mandates on children and adults.
Federal judge pushes back – Pfizer's licensed vax and EUA vax CANNOT be considered interchangeable
On November 12, U.S. Federal District Judge Allen Winsor of the U.S. District Court for the Northern District of Florida rejected a claim by the U.S. Department of Defense (DOD) that the EUA version of the Pfizer shot is interchangeable with the fully licensed Comirnaty.
In his order, issued in Doe et al. v. Austin, in which he ultimately denied a preliminary injunction from 16 service members against the U.S. Military's jab mandate, Judge Winsor acknowledged that "the DOD cannot mandate vaccines that only have an EUA."
The judge also pointed out that "defense counsel could not even say whether vaccines labeled 'Comirnaty' exist at all," adding to the theory that there are no FDA-approved COVID shots currently being administered.
Apparently, the DOD admitted they have been forcing servicemen and women to get shots that are only available under EUA, but that this was acceptable, in their view, because the EUA-labeled vials are chemically identical to Comirnaty vials ("if there are any such vials," Judge Winsor said).
The FDA's argument was "unconvincing," however, according to Judge Winsor, who added that "FDA licensure does not retroactively apply to vials shipped before BLA approval."
Despite Judge Winsor's statements, the Children's Health Defense points out that "no court has yet issued a final, definitive ruling that an institution may not mandate a COVID EUA product."  Only time will tell how the tide turns on this important issue.
Sources for this article include:
FDA.gov
FDA.gov
Childrenshealthdefense.org
Dockets.com
Courtlistener.com
PHE.gov