CDC warns U.S. hospitals to prepare for "surge" of coronavirus patients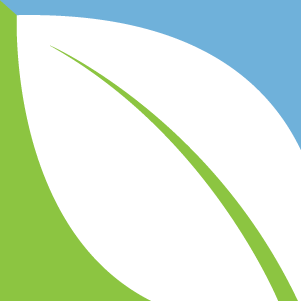 (NaturalHealth365) The coronavirus continues to be at the top of the news cycle lately, dominating the headlines as it becomes obvious that it's not if, but when, it will affect the United States population.  And, with the flu season already at its peak in the U.S., many hospitals are already quite busy caring for the sick affected by the seasonal flu.
Now, we have the threat of a rapidly spreading coronavirus – which government health officials seem unable to "control."  As we've said many times before, it's up to each and everyone of us to keep our immune system strong, because relying on the government to "protect us" is not always the best idea.
According to a recent report by CNBC, the CDC is warning U.S. hospitals to begin preparing for a "surge" of patients affected by the 2019 novel coronavirus.  In addition, Federal health officials are urging Americans to start preparing for the possibility that "disruptive, aggressive measures" could be needed to stop the spread of this virus within the United States.
Hospitals on HIGH alert: Health official warn of a potential pandemic outbreak of coronavirus
Dr. Anne Schuchat, one of the top officials at the U.S. Centers for Disease Control and Prevention (CDC), has been urging hospitals to begin looking at their pandemic plans to ensure they're prepared. She noted that healthcare providers need to be ready for a "surge" of patients in hospitals and the ability to ensure that the hospital workforce is provided with adequate personal protective equipment.
Although the coronavirus epidemic has "officially" killed over 2,700 people, it still hasn't met world health officials' definition of a global pandemic.  However, it has spread to well over 24 countries across the world.  And, there's a potential for this to change quickly, especially as this virus appears to be more contagious than the strains of the flu we see during flu season.
Keeping your immune system strong with powerful nutrients
The CDC now notes that it's only a question of when the coronavirus hits the U.S. and how many people will be affected by the illness. Although aggressive travel restrictions and other measures are in place, the CDC said that more intrusive steps could be needed to control the virus.
Do NOT ignore the health dangers linked to toxic indoor air. These chemicals - the 'off-gassing' of paints, mattresses, carpets and other home/office building materials - increase your risk of nasal congestion, fatigue, poor sleep, skin issues plus many other health issues.
Get the BEST indoor air purification system - at the LOWEST price, exclusively for NaturalHealth365 readers. I, personally use this system in my home AND office. Click HERE to order now - before the sale ends.
In the future, it could include workplace shutdowns, school closings, and postponing large public events or gatherings.
Although – at times – this situation may seem overwhelming, there are things you can do to keep your immune system healthy and strong.  And, you guessed it, you should always start with your diet.
Be sure to add more organic foods such as, citrus fruits, garlic, broccoli, spinach, red bell peppers, ginger, turmeric, miso, herbal tea, almonds, sauerkraut, kiwi, and pumpkin seeds.  Remember, eating locally-sourced, chemical free food (even if it's not technically "certified organic") can be one of the best things you can do for your health.
So, as soon as you can, start your search for local farmers markets and get to know your local farmer.  Even if it takes a little time to get there … it's such a good investment in you.
Beyond making improvements to your diet, supplements are also a great way to help boost your immune system.  For example, certain vitamins and minerals have been proven to boost your immune system including:
Vitamin C – at least 1,000 mg / day
Vitamin D – at least 1,000 IU / day
Selenium – at least 300 mcg  / day
Zinc – at least 15 mg / day
Vitamin E – at least 15 mg / day
Keep in mind, many people may need substantially more supplementation, depending on one's  own nutritional status and needs.  For optimal health, it's not really a good idea to simply follow the "recommended daily allowance (RDA)" for any vitamin or mineral.
RDA levels are simply not enough – especially living in this modern world filled with environmental toxins and stress.
Fortunately, with a little effort (and a focus on good nutrition), we can correct many imbalances.  Never forget: you're worth it!
Sources for this article include: