Nearly 90% of COVID patients hospitalized have one or more underlying medical conditions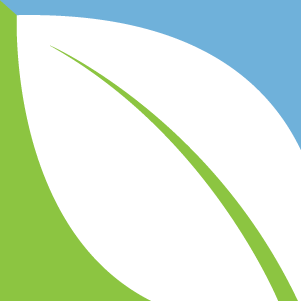 (NaturalHealth365) We're officially a few months into the COVID-19 pandemic – not exactly a milestone any of us were planning to celebrate in 2020, right? By now, most of us are aware of at least a few basic facts about the infectious disease. For example, you may have heard that the vast majority of people who fall ill with COVID-19 experience only mild symptoms and will recover without specialized medical treatment nor the need to be hospitalized.
But what about the people who do experience a severe illness and need to be hospitalized? Who are these individuals, and what is it that causes them to suffer more?
It may come as no surprise that experts now believe underlying health conditions and pre-existing health risks (such as a smoking habit) are an all-too common trend among people with severe COVID-19 illnesses. And while this may sound concerning, we actually invite you to use this as inspiration for yourself and your loved ones.
These underlying medical conditions are associated with severe COVID-19 illness, hospitalizations, and poorer outcomes, according to CDC
On April 8, the Centers for Disease Control and Prevention (CDC) released data from 1,482 patients from 14 states who were hospitalized with laboratory confirmed cases of COVID-19 in the United States during the month of March. The data was included as part of the CDC's Morbidity and Mortality Weekly Report (MMWR) and intended to help clarify the characteristics of the people who end up requiring hospitalization and more intensive medical care.
Chief among the findings:
Nearly 9 out of 10 (89.3 percent) hospitalized COVID-19 patients had at least one underlying health condition.
The top three most common chronic health conditions seen in hospitalized patients were hypertension, obesity, and metabolic syndrome, including diabetes.
Almost half (49.7 percent) of patients had high blood pressure.
Over a third (34.6 percent) had chronic lung disease, including asthma and COPD. The World Health Organization (WHO) has also stated that smoking and vaping also increase the risk of suffering from COVID-19.
Kidney disease, liver disease, and autoimmune diseases were also common and found in nearly all age groups (18 and up).
The presence of underlying health conditions isn't unusual, sadly. According to the National Health Council, at least 40 percent of Americans live with at least one chronic illness. And since chronic illnesses tend to be associated with chronic inflammation, tissue and blood vessel damage, weakened immune systems, hormone and metabolic dysfunction, and other complications, it's no surprise that having pre-existing diagnoses would render a person more vulnerable to the harmful effects of SARS-CoV-2, the virus that causes COVID-19.
To put it simply: chronic illnesses damage the foundation of human health, and when the foundation is damaged, humans are less resilient against disease, illness, and injury. It's an unfortunate reality for millions of Americans.
But there is hope.
Worried about COVID-19? Gain some peace of mind by avoiding these three key conditions
With the coronavirus with us for at least the next year (or more!), this has never been a better time to lose weight and improve your health. One way to efficiently support your new health and wellness journey is to learn more about how you can avoid deveoping fatty liver disease, metabolic syndrome, and kidney health issues.
Why? Because, and as we can conclude from emerging data, this "deadly trifecta" puts you at a MUCH GREATER RISK of premature death if you get infected with COVID-19.
Note these three health conditions are definitvely linked to the most common underlying health conditions associated with hospitalization due to COVID-19, such as obesity, diabetes and heart disease. Additionally, the liver, metabolic system, and kidneys are also intricately involved in the body's defense and healing mechanisms: the liver is detoxifying, your metabolism provides energy to your immune cells, and the kidneys remove toxins and waste products.
Fortunately, taking practical steps to optimize these systems in your body is relatively simple – even while practicing social distancing and staying at home!  Stay well hydrated with clean (purified) water, remain physically active and eat "real" (organic) food – as much as possible.
Want more specific guidance?  Be sure to pick up a "Gold copy" of the Fatty Liver Docu-Class, created by Jonathan Landsman.  This info-packed resource features 48 interviews from dozens of top health experts on how to greatly improve immune function, avoid fatty liver disease, solve metabolic syndrome, and reverse kidney health problems – naturally.
Sources for this article include:
CDC.gov
Politifact.com
NIH.gov
NationalHealthCouncil.org
WHO.int