Crimes against humanity: Italian member of Parliament demands arrest of Bill Gates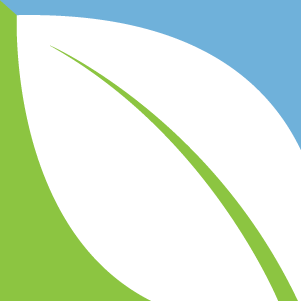 (NaturalHealth365) Billionaire Bill Gates – who stepped down from the Microsoft board right before the coronavirus pandemic hit – has been heavily involved in vaccine research for decades. Given his paper trail and his foundation's activities, the man looks like a champion of mandatory vaccination programs.
So, it's no surprise that many worry he and his collaborators will be pushing for a mass COVID-19 vaccine soon – despite any potential coronavirus vaccine almost assuredly being under-tested and rushed through production.
Now, in recently released footage, one international official is calling for legal action against Gates, citing allegations of "crimes against humanity."  Will we see Bill Gates arrested in the coming months?
Italian lawmaker cries foul and wants Bill Gates arrested
"[17th century English philosopher Thomas Hobbes]  said that absolute power does not come from an imposition from above but by the choice of individuals who feel more protected renouncing their own freedom and granting it to a third party."
So begins Sara Cunial, a Member of Parliament for Rome, during a recent speech she made to her colleagues in Italy. She goes on to declare Bill Gates a "vaccine criminal" before urging the Italian president to have Bill Gates arrested and brought before the International Criminal Court for alleged crimes against humanity.
You watch the video below, provided with English captions:
What crimes could she be talking about?
  Consider these examples:
In 2012, the Bill & Melinda Gates Foundation offered a multi-million dollar bribe to Nigeria to initiate compulsory vaccines. Gates promised every Nigerian state a half a million dollars each if they passed "a rigorous set of criteria based on outcomes in their polio program and routine immunization services" (per the foundation's boastful website). This was after he had gone on record stating that immunizations could help reduce the world's population.
In 2014, the Gates-funded World Health Organization (WHO) was accused of giving millions of African women "tetanus" vaccines that contained a sterilizing compound known as human chorionic gonadotropin (hCG). Evidence from as far back as the 1970s shows that WHO researchers had been investigating how to concoct a "birth control vaccine" containing conjugated tetanus toxoid (TT) and hCG.
Gates also famously spearheaded India's National Technical Advisory Group on Immunization (NTAGI), which mandated massive overlapping immunization schedules to children under the age of five. This vaccine campaign was believed to be the root of an epidemic of non-polio acute flaccid paralysis (NPAFP) that affected nearly 500,000 Indian children between 2000 and 2017.
The WHO soon thereafter admitted that more children were being injured by the polio vaccine than by the polio virus itself.
To give just one more example, Bill Gates funded a phase 3 trial of Big Pharma powerhouse Glaxo Smith Kline's experimental malaria vaccine in 2010.  151 African children who were involved in the trial died, due to causes including pneumonia and meningitis. Adverse events were also reported, including seizures, fever, and severe muscle inflammation (myositis).
Gates stepped down from Microsoft in March 2020 – right as the pandemic was ramping up, and mere months after the now-infamous "Event 201," a coronavirus pandemic simulation held at the Johns Hopkins Center for Health Security and in collaboration with World the Economic Forum.
It would seem that the current global crisis is something Gates has been actively preparing for.
Disturbing trends: Major international company among first to hint that employees may be required to get COVID-19 vaccine
Between Gates's involvement in worldwide vaccination scandals and the pharmaceutical companies' stronghold on policymakers and the media, people are deeply concerned. To many, Bill Gates appears to be keeping the world under his thumb under the guise of globalized "advancements" in technology, medicine, and other industries.
Curbing population growth, collecting human guinea pigs, creating Big-Brother style monitoring, controlling public behavior through "vaccine passports," ensuring financial gain – no matter what Bill Gates' true intentions are surrounding mandatory vaccination schedules, it's not hard to imagine the ethical dilemma of compelling citizens to get a COVID-19 vaccine.
Where is the outcry?  Is the threat to bodily autonomy really being normalized?
It seems so. On May 21, international company and household name Mastercard suggested that employees would only be permitted back to corporate offices once a COVID-19 vaccine is available, according to Reuters. We reluctantly wait to see what businesses will follow suit.
Sources for this article include:
GreatGameIndia.com
NEJM.org
Researchgate.net
Centerforhealthsecurity.org
Pop.org
NPR.org
Reuters.com
SMH.com
Gatesfoundation.org
Childrenshealthdefense.org