Discover the best form of exercise to help avoid fatty liver disease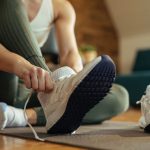 (NaturalHealth365) We already know from data put out by the National Center for Health Statistics (NCHS) and the Centers for Disease Control and Prevention (CDC) that more than three-quarters of Americans aren't getting enough exercise.  Unfortunately, this news does not capture nearly enough media attention and is a much greater problem than most people realize.
Jonathan Landsman, creator of NaturalHealth365, says, "I really wish more people would make exercise a regular part of their lives."  It's really not that hard, especially when you consider that: federal guidelines for weekly physician activity are pretty low, set at only 2.5 hours a week!
So, when it comes to developing a fatty liver, there's a study which seems to suggest that physical inactivity is more dangerous than most people would imagine.  In fact, the research published in the Alimentary Pharmacology and Therapeutics journal indicated that exercise and physical fitness, as opposed to weight loss, seemed to offer greater improvement in patients dealing with fatty liver disease.
Want to avoid developing a fatty liver?  It's time to get physical
First, let's be very clear: when left untreated, fatty liver disease has the potential to result in serious complications, such as metabolic syndrome, cirrhosis, liver failure and heart problems.  And, this is a global problem.
For example, the prevalence of cirrhosis (worldwide) – from autopsy studies – estimate that 4.5% to 9.5% of the population are victimized by this condition.  In other words, more than 50 million people are suffering with chronic liver disease.
In the past, treatment for fatty liver has primarily focused on telling people to "lose weight" – with doctors suggesting that patients lose between 7-10% of their body weight.  However, this new study highlighted that increasing physical activity – as a result of aerobic exercise – may actually be more important for improving liver function versus just having weight loss goals.
This study conducted at the St. James Hospital in Dublin found there were improvements in biopsy-measured liver outcomes among patients who underwent an aerobic exercise-only intervention, even when significant weight loss did not occur.
The study suggests that fitness is linked to improvements in liver biopsies, and the benefits of aerobic exercise on both cardiometabolic and liver outcomes is quite clear, according to researchers. In as little as 12 weeks, patients saw benefits, including an improvement in their cardiorespiratory fitness, something researchers now believe is a 'clinical vital sign.'
Making exercise part of your daily life for better health
For patients with fatty liver disease, and even those without it, making exercise part of daily life is essential for better health. Regular aerobic exercise helps improve muscle health, metabolic function, blood circulation and oxygen transportation throughout the body.
If you're not physically active, aerobic exercise (walking, jogging or bicycle riding) is a good place to start and will have a significant effect on your overall wellbeing.  Naturally, a good strength training routine (2-3 times per week) also provides benefits.  But, don't forget, the key is consistency!
If you're one of the 77% of Americans not getting enough exercise, you don't have to jump into 250 minutes a week immediately. Start with small goals and make small improvements – week after week.
As an example, try doing 10 minutes of walking per day, and increase your time by 10% per week for the next 12 weeks.  Before you know it, you'll be feeling the positive changes.
As Jonathan Landsman often says, "being physically fit is one of the best things you'll ever achieve."
Sources for this article include:
Eurekalert.org
NaturalHealth365.com
Time.com
Worldgastroenterology.org