Can glutathione help combat fatty liver disease?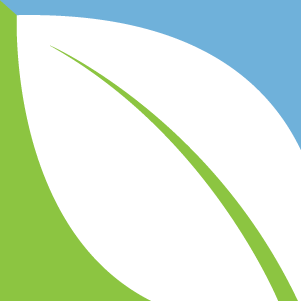 (NaturalHealth365) Glutathione – a powerful antioxidant that's found within every cell of the body – is made up of amino acids. This antioxidant contributes to a variety of important bodily functions, including vitamin regeneration, breaking down free radicals, immune system support, helping the liver to handle fats, making DNA, and even the creation of sperm cells.  But, unlike many other antioxidants, the body is actually able to make this substance in your liver.
Researchers have previously found links between certain diseases and low glutathione levels.  Since the antioxidant plays an important role in the antioxidant and detoxification systems of cells, scientists hypothesized that glutathione supplementation would help combat fatty liver disease.  And in a fairly recent study, researchers investigated oral supplementation in individuals with nonalcoholic fatty liver disease (NAFLD) with positive results.
The proper amount of glutathione proves to be beneficial for people with fatty liver disease
The study involved 34 patients with nonalcoholic fatty liver disease, all of whom had been diagnosed via ultrasonography. First, patients underwent lifestyle interventions, such as diet and exercise changes for a period of three months.
Then, patients were treated with 300 mg per day of glutathione. Clinical parameters like liver fat, liver fibrosis, and alanine aminotransferase (ALT – a blood test that checks for liver damage) levels were all checked both before and after treatment with glutathione.
Among the patients who finished this protocol, a significant decrease in ALT levels were seen after treatment with glutathione.  Patients also so decreases in ferritin, triglyceride, and non-esterified fatty acid levels.
Overall, the study demonstrated that oral supplementation of glutathione does offer some significant potential therapeutic effects for patients with fatty liver disease, although study authors note that larger-scale clinical trials should be done for verification.
Powerful antioxidant offers additional health benefits
Beyond this new study showing the benefits of glutathione for individuals with liver disease, the powerful antioxidant offers a number of additional health benefits as well.
Benefits include:
Counteracting free radicals: As an antioxidant, it helps fight free radicals, protecting your body from their damaging and aging effects.
Improves insulin sensitivity: One study showed that individuals who have insulin resistance often have low glutathione levels.
Combating cancer: Some research shows glutathione may help prevent cancer progression as well.
Alleviate symptoms of Parkinson's: Research shows that maintaining healthy levels of glutathione may help alleviate or at least reduce symptoms associated with Parkinson's disease.
Boosting the immune system: By protecting cell mitochondria and reducing inflammation, glutathione helps boost the immune system.
Although glutathione offers a number of proven health benefits, as you grow older, levels of glutathione decrease.  Injury, stress, and illness can all affect glutathione stores, as well.
Therefore, eating an organic diet, reducing or eliminating smoking and alcohol consumption, and avoiding exposure to environmental toxins can help prevent glutathione depletion.  Naturally, adding a glutathione supplement to your diet in the amount of 200 – 500 mg per day may also prove helpful, although you should always talk to your integrative physician before making any changes to your diet or supplement routine.
Sources for this article include: