Breaking NEWS: Monsanto ordered to pay $290 million to cancer patient for hiding dangers of weed killer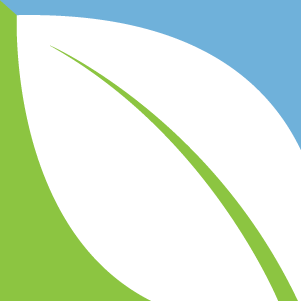 (NaturalHealth365) Is this the beginning of the end for Monsanto?  Shareholders of the 'most hated corporation in the world' seem to think so – since the news (below) was just released!
One of the flagship products of agricultural giant Monsanto, Roundup weed killer, is about to cost them in a major way. Plaintiff Dewayne Lee Johnson, a school groundskeeper, just won his suit against the company and was awarded a $290 million settlement.
A California jury ruled that Monsanto must pay damages to Johnson after the glyphosate-based weed killer Roundup led to his development of non-Hodgkin's lymphoma – a particularly rare and aggressive form of cancer.
No surprise here: Monsanto and the EPA downplay cancer health risks of Roundup
Roundup weed killer contains the active ingredient glyphosate, which has already been linked with cancer, including non-Hodgkin's lymphoma. The verdict is considered a "precedent-setting victory."
And, while Dewayne Lee Johnson is not doing well physically and may not have too long to live, at least he knows his family will be well provided for when he passes away.
The Monsanto company has consistently denied that its Roundup product or active ingredient glyphosate causes cancer. However, evidence is mounting that it is unsafe and dramatically increases the odds of getting cancer.
As the world's most widely used herbicide, this is tremendous cause for alarm.
Of course, Monsanto plans to appeal the ruling. But, despite their strong stance, shares in Monsanto's parent company, Bayer, plummeted after the ruling.
Plaintiff not warned about potential dangers of glyphosate and Roundup weed killer
Dewayne Lee Johnson had been working as a school groundskeeper when he got cancer. He had been spraying the grounds with the weed killer Roundup almost every day in the summer months.
In fact, he said he'd often spray as much as 150 gallons of the chemical – each day. Instead of a backpack sprayer, he was equipped with a pressure washer-style device attached to a truck.
Johnson carried the hose around as he sprayed and said a couple of times he became completely drenched in the herbicide. He was taking precautions by wearing a suit and gloves to limit his exposure.
However, he had been assured by the distributor of the weed killer that it was 'safe.'
When he was diagnosed with non-Hodgkins lymphoma, he began to have doubts about the safety of Roundup. He even called Monsanto to try and get answers. They never called back.
Ruling will raise awareness about the dangers of glyphosate and Roundup weed killer
The Monsanto company often cites 800 studies that they claim show that the product is safe and poses no cancer risk. However, these studies are largely about the effects of glyphosate on the skin, eyes and in relation to birth defects; not about cancer.
Johnson and his lawyer hope this recent ruling leads to more awareness about the dangers of Roundup. They also hope it results in the Monsanto company adjusting the product so that it is safer – or that they take it off the market altogether.
Sources for this article include: