Glyphosate – The unpopular truth exposed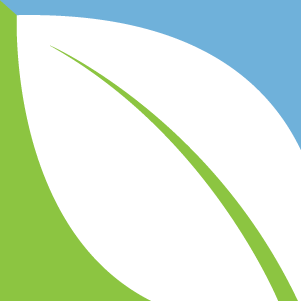 (NaturalHealth365) Although Americans only constitute 5 percent of the world's population, we use a shocking 25 percent of the world's supply of glyphosate – a toxic herbicide found in Roundup weed killer. According to Stephanie Seneff, PhD, this usage is exacting a terrible toll. In fact, Dr. Seneff says glyphosate is the most significant chemical used today – which triggers the development of chronic diseases in Western society.
Discover the darkest (untold) truths about glyphosate and how this toxic herbicide ingredient actually causes chronic disease symptoms. On the next NaturalHealth365 Talk Hour, Jonathan and Dr. Seneff, a senior research scientist at MIT and expert on environmental toxins, talk about how glyphosate alters our metabolism, damages our genetic expression and increases our risk of disease.
Sign up now for access to our free weekly show, newsletter plus much more! Simply enter your email address and receive lots of bonus gifts!
Glyphosate is creating a legacy of massive destruction
Autism rates are rising out of control. In the past five years, Dr. Seneff says she has seen the statistical likelihood of a child developing autism rise from 1 in 150 to 1 in 50 – and the worst is yet to come. By the year 2025, Seneff predicts, 1 out of 2 male children – or every other boy — will be diagnosed somewhere along the autism disorder spectrum, an almost unimaginable prospect.
And the blame for these soaring rates, she maintains, can be squarely placed on the legal use of glyphosate on our food crops. Dr. Seneff believes that glyphosate is the "missing link" in the rising autism rates due to its effect on certain biomarkers such as, disrupted gut bacteria, lower levels of serum sulfate, and deficiencies in essential amino acids and minerals within the body – all directly linked to glyphosate exposure.
Follow the money to see the corruption within our food production system
Scientists for Monsanto – the most hated corporation in the world – insist that glyphosate is safe because it targets a metabolic system called the shikamate pathway – which humans and animals lack. Yet the trillions of beneficial bacteria in the human digestive tract do have this pathway – and disrupting it can have catastrophic consequences.
In truth: Glyphosate harms critical beneficial bacteria, causing an overgrowth of pathogens, which in turn produce toxic phenols that cause inflammation — an effect on the body that Dr. Seneff likens to that of a a "wrecking ball."
Is it any surprise that rates of chronic disease have increased exponentially since 1996 – since the introduction of GM crops – which are commonly doused with glyphosate?  Don't miss the next NaturalHealth365 Talk Hour to discover what the mainstream media is hiding from YOU, 'the general public,' about this toxic herbicide and the future of our food supply.
Sign up now for access to our free weekly show, newsletter plus much more! Simply enter our email address and receive lots of bonus gifts!
This week's guest: Stephanie Seneff, PhD, research scientist and leading authority on environmental toxins
Discover the truth about glyphosate and why it MUST be avoided – Sun. Nov. 6
Dr. Stephanie Seneff, author, lecturer and senior research scientist at MIT's Computer Science and Artificial Intelligence Laboratory, earned her Bachelor's degree in biophysics with a minor in food and nutrition from M.I.T., and her PhD in Electrical Engineering and Computer Science, also from MIT.
Her particular field of expertise is applying computer science to the analysis of biology research literature. She has published over two dozen peer-reviewed articles in science and medical journals on the effects of nutritional deficiencies and environmental toxins on human health.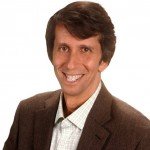 About the author: Jonathan Landsman is the host of NaturalHealth365.com, the NaturalHealth365 Talk Hour – a free, weekly health show – and the NaturalHealth365 INNER CIRCLE, a monthly subscription to the brightest minds in natural health and healing.
Reaching hundreds of thousands of people, worldwide, as a personal health consultant, writer and radio talk show host, Jonathan has been educating the public on the health benefits of an organic, non-GMO diet along with high-quality supplementation and healthy lifestyle habits, including exercise and meditation.