Artificial sweeteners increase risk of obesity, diabetes and high blood pressure, study reveals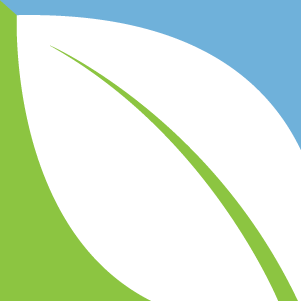 (NaturalHealth365) Research is now showing that artificial sweeteners in diet soda and other foods and beverages could actually be causing the opposite of their intended effect.  Unfortunately, millions of people remain uninformed about how these so-called 'diet products' actually contribute to weight gain and obesity risk as well as high blood pressure, diabetes and heart disease, according to Canadian researchers.
The use of artificial sweeteners like aspartame and sucralose has been in practice for many years. However, an increasing amount of data is showing that these 'zero calorie' substances can actually have a negative effect on appetite, gut bacteria and metabolism.
Artificial sweeteners in diet soda confuse your metabolism
The most recent effort to get to the bottom of this controversy was made by a Canadian research team. They set out with a goal of determining whether the consumption of artificial sweeteners had a provable link with weight gain, obesity and conditions such as diabetes and cardiovascular issues.
To find out more, researchers from the Children's Hospital Research Institute of Manitoba, Winnipeg, Manitoba and The George & Fay Yee Centre for Healthcare Innovation conducted a comprehensive and systematic review of 37 previous studies on artificial sweeteners. These studies followed a total of more than 400,000 people for 10 years each on average.
Just 7 of the 37 studies were randomized controlled trials, which are considered the gold standard in clinical research.  And, these 7 studies involved just over 1,000 persons who were followed for around 6 months each.
The shorter randomized controlled trials didn't indicate that artificial sweeteners helped with weight loss in any appreciable way. The longer observational studies showed a connection between artificial sweeteners and higher risks of obesity, general weight gain, heart disease, high blood pressure, diabetes, and other health problems.
The study results were published in the Canadian Medical Association Journal (CMAJ).
Diabetes and obesity rates higher than ever despite the use of artificial sweeteners in diet soda
Millions of people seek out beverages and foods made with artificial sweeteners in order to lose weight and improve their health.  However, the data is showing that artificial sweeteners are not an effective way to lose weight.  In truth, the ingredients are pure poison for the human body.
Plus, here's another undeniable fact: The long-term health effects of these sweeteners haven't yet been officially verified, as they have only been in widespread use since the early 1980s and food manufacturers have no interest in studying the topic.
Sadly, obesity rates are higher than ever (due, in part, to these sweeteners), with a staggering one in three Americans falling into this category.
Favor natural sweeteners in moderation for better health outcomes
Higher rates of diabetes and prediabetes don't add up with the intended benefit of artificial sweeteners.  Of course, researchers will tell us that 'more research is needed to fully understand the problem.'  But, I think it's safe to say, 'Why wait!'
The solution is clear: it's best to favor natural sweeteners in moderation. Raw honey, organic maple syrup and stevia leaf are excellent choices.
If you're wondering why (and how) this horrific sweetener was approved for consumption – listen now to this NaturalHealth365 Podcast, featuring Jonathan Landsman and Betty Martini, a tireless health advocate and an expert on the history of artificial sweeteners. (the facts in this interview will blow your mind)
Sources for this article include: