High blood pressure in people under 36 rising rapidly, new statistics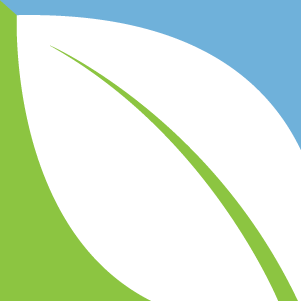 (NaturalHealth365) High blood pressure (hypertension) used to be thought of as a chronic disease only affecting middle-aged and elderly people. But even children and teens – and an increasingly large number of young adults – are being diagnosed with it, too, a new report reveals.
Could an early onset of high blood pressure increase the risk of heart disease in young people? It certainly could, and this is enough to highlight the importance of effective high blood pressure treatment and prevention – as soon as possible!
Millennials have higher blood pressure and less overall health compared to the previous generation
A report from Blue Cross Blue Shield (BCBS), aptly named "The Health of Millennials," just revealed that one third of all American millennials are already living with chronic health conditions that will lower their quality of life and total lifespan.
Millennials are anyone born between 1981 and 1996.
One chronic health condition younger people are facing in unprecedented numbers is high blood pressure (defined as 130/80 mmHg or greater). Among millennials aged 21 and 36, the prevalence of high blood pressure rose to 16 percent between the years 2014 and 2017. Comparatively, just 10 percent of Generation X'ers – anyone born between 1965 and 1980 – had hypertension when they were at the same age.
BSBS has plenty of other foreboding data to share in their report:
Compared to Gen X'ers, millennials are less likely to be healthy when they're older. In fact, the overall health for many young Americans appears to start its decline at or around age 27!
Millennial women are about 20 percent less healthy than millennial men, apparently due to increases in major depression, type 2 diabetes, and endocrinological disorders.
Geographical trends exist, too. Millennials in southern U.S. (especially states like West Virginia, Alabama, and Louisiana) are the least healthy of this demographic, while millennials in western U.S. (especially Nevada, Colorado, California, and Arizona) are the healthiest.
According to BCBS, there are about 73 million millennials in the United States right now. That's millions of young people living with chronic health conditions, as well as risk factors for even more later on in life.
High blood pressure affects more than just your heart – here are 5 other complications of hypertension + tips on how to improve your blood pressure naturally
The evidence linking high blood pressure to heart disease, heart attack, and stroke is strong. But it turns out that having hypertension can also increase the risk of several other serious health problems, including:
Kidney damage
Vision loss
Sexual dysfunction
Hypertension is such an ominous sign of health problems to come that the American Heart Association recognizes it as "the first domino in a chain or 'domino effect' leading to devastating consequences."
The good news is that you may not have to spend a lot of money to lower your blood pressure and improve your heart health. In fact, lifestyle modifications such as getting enough exercise, eating a healthy diet, not smoking, and managing your stress levels are all recognized as natural and effective techniques for high blood pressure treatment – and more importantly prevention.
And from what we're seeing now, it's never too soon to start adopting heart-healthy habits.
Sources for this article include: