Historic DEBATE: RFK Jr vs. Alan Dershowitz on mandatory COVID immunizations for all Americans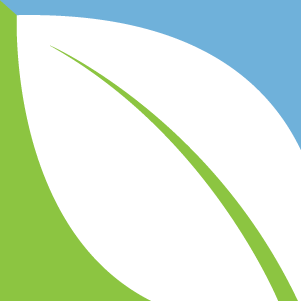 (NaturalHealth365) The COVID-19 pandemic brings up a lot of worries. One of them may be whether you and your family will stay healthy and solvent. Another could be the possibility of a future COVID-19 immunization that gets forced onto the American population.
Will a hastily made drug really be forced upon our children and loved ones? Will we be required to show some sort of "proof" that we've been immunized against SARS-CoV-2 or else be barred from school, work, and planes?
It's an Orwellian possibility that has many people quite concerned.  Check out the video debate below.
Historic DEBATE about the possibility of mandatory immunizations for the American population
In a debate recently published online, Children's Health Defense Chairman Robert F. Kennedy, Jr. openly debates Harvard law professor Alan Dershowitz about the ethical and legal implications of a COVID-19 vaccine mandate.
The attorneys discuss and challenge each other on several topics, including:
Vaccine safety studies
The National Childhood Vaccine Injury Act
The  Public Readiness and Emergency Preparedness (PREP) Act: according to the Federal Registrar, the PREP Act "authorizes the Secretary of Health and Human Services…to provide liability immunity to certain individuals and entities…against any claim of loss caused by, arising out of, relating to, or resulting from the manufacture, distribution, administration, or use of medical countermeasures to diseases, threats and conditions determined by the Secretary to constitute a present, or credible risk of a future public health emergency."  In other words: legislation exists that may protect COVID-19 vaccine manufacturers against litigation. The PREP Act was declared effective for COVID-19 on February 4, 2020.
Ultimately, the debate is inspired by a simple fundamental question:  Should governments legally be allowed to force medical interventions upon individuals and their loved ones?
We invite you to kick back and watch it for yourself to hear what both sides of this controversial topic have to say. Be prepared for RFK Jr. to challenge Dershowitz with a variety of points, including the fact that the COVID-19 vaccine is receiving an unprecedented level of clearance from officials in order to be quickly foisted onto the American public – all under the guise of a public health "emergency."
Survey says: At least HALF of Americans skeptical or unwilling to get the COVID-19 vaccine
Science magazine recently reported that approximately 50 percent of Americans would not want to get a COVID-19 vaccine once one is made available, based on survey data. For an international comparison, Science reports over a quarter of French citizens say they wouldn't get a coronavirus vaccine, either.
Expect public health organizations to go into damage-control mode. Science says the Centers for Disease Control and Prevention (CDC) is working on a plan to increase "vaccine confidence."
We'll have to be mindful of how balanced the media is moving forward, and whether anyone will be willing to give a platform to skeptics and scientists with views that oppose the status quo.  Stay tuned, as we continue to monitor these developments.
Sources for this article include: