Hope for cancer patients: The promising effects of ashwagandha's anticancer properties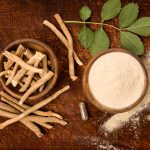 (NaturalHealth365)  Breast cancer is a prevalent form of cancer, accounting for over 10% of all new cases of cancer and a quarter of all cancers in women.  It's possible that someone in your social circle or family has been diagnosed with this disease.  Genetics, diet, and environmental factors all play significant roles in the development, prevention, and treatment of breast cancer.
For centuries, ashwagandha (Withania somnifera), also known as Indian ginseng and winter cherry, has been used in Ayurvedic medicine.  Its roots are used in various forms, such as powders, pills, and tonics, and it's known to provide numerous benefits, including aiding sleep and anxiety.
In addition, recent studies have highlighted its antioxidant and anticancer properties, making it especially useful in the prevention and treatment of breast cancer.
From winter cherry to cancer warrior: How ashwagandha is changing the game against breast cancer
While ashwagandha has been traditionally used for its benefits in combating stress, physical weakness, inflammation, and pulmonary tuberculosis, it has emerged as a vital herb in the context of fighting cancer, specifically breast cancer.  With its antioxidant properties, ashwagandha is believed to help prevent the onset of cancer cell growth.
Ashwagandha's unique molecular mechanisms function as a chemotherapeutic force that fights various forms of breast cancer. Its anti-inflammatory, anti-invasive, anti-apoptotic, and other beneficial properties indicate its potential to prevent and treat breast cancer.  The herb can be particularly effective in treating the ER/PR positive form of breast cancer, as well as triple-negative breast cancer.
Studies have shown that extracts of ashwagandha display cytotoxicity against cancer cells, meaning they can be toxic to cancerous cells.  Using ashwagandha as a cytotoxic compound can result in a negative cell fate for cancer, and there is hope that it can be used in combination with other supplements and treatment modalities to thwart the formation and advancement of breast cancer cells.
How to integrate this timeless herb into your daily routine
If you're seeking a natural way to boost your vitality, prevent and fight cancer, or simply infuse your body with antioxidants, ashwagandha is the perfect solution.  This herbal supplement is commonly available in the form of a liquid extract, with most bottles containing a mix of the herb, organic cane alcohol, and distilled water.  You can also consume ashwagandha in pill or powder form, with the latter being the most versatile.
Ashwagandha powder from the herb's root can be mixed with water, honey, or ghee for consumption.  Some also apply it topically to inflamed joints or incorporate it into their skincare routine.  For those looking to offset its slightly bitter taste, the powder can be added to desserts, smoothies, or hot drinks.
The possibilities are endless, making ashwagandha a highly versatile and accessible natural solution for a wide range of health benefits.  However, it's important to consult with your integrative healthcare provider before incorporating ashwagandha or any other new supplement into your routine.
Sources for this article include: