NH365 093: Lyme disease solutions revealed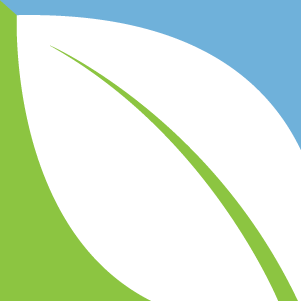 (NaturalHealth365) Did you know that over 150 symptoms could point to Lyme disease? This health issue is currently affecting well over 300,000 people per year and the numbers keep going up.
To make matters worse, this is a very difficult disease to diagnose – especially for conventionally-trained physicians and, in many cases, the treatments from Western medicine don't help.
Today, on the NaturalHealth365 Podcast, we'll clearly define Lyme, talk about co-infections that relate to this condition and, explore the many ways to treat this condition – so that YOU can make an informed decision about your health.
Links related to this podcast:
For more information about Cathy Heidman, visit: NIHA.com
Click here to order the Lyme Disease Summit 2
Subscribe to the NaturalHealth365 newsletter to receive our FREE shows, lots of great health gifts + the latest news and information on natural health solutions.
Lyme disease is a growing health threat
According to the Centers for Disease Control and Prevention (CDC):
"Each year, approximately 30,000 cases of Lyme disease are reported to CDC by state health departments and the District of Columbia. However, this number does not reflect every case of Lyme disease that is diagnosed in the United States every year.
Surveillance systems provide vital information but they do not capture every illness. Because only a fraction of illnesses are reported, researchers need to estimate the total burden of illness to set public health goals, allocate resources, and measure the economic impact of disease. CDC uses the best data available and makes reasonable adjustments – based on related data, previous study results, and common assumptions – to account for missing pieces of information."
Translation? The CDC has inaccurate numbers and, in reality, millions of people suffer with Lyme disease – with many walking around, undiagnosed, A compromised immune system can put you at risk.
So, bottom line, take some time (now) to learn as much as you can about how to naturally improve your immune system and avoid the threats posed by this serious health issue.
Podcast highlights include:
An easy-to-understand definition of Lyme disease.
How co-infections play a role in the development of Lyme disease.
How to properly diagnose Lyme disease.
The truth about treating Lyme with homeopathic, herbal and conventional approaches.
Tips on how to effectively avoid Lyme disease.
Plus, much more!
About Cathy Heideman, N.P., L.Ac.
Cathy Heideman is a board-certified nurse practitioner. She realized early in her career that while our allopathic (traditional) system of medicine and illness has much to offer, it is limited and many patients continued to be ill after standard treatment options were exhausted.
Since then she has actively pursued the addition of safe, complementary and alternative (CAM) and integrative options into her practice. She studied herbalism with Rosemary Gladstar in the 1990's and in 2011 was licensed in acupuncture. She incorporates acupuncture and related modalities (cupping, guasha) into her practice.