NH365 088: A good marriage – Surprising secrets revealed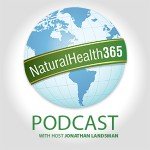 (NaturalHealth365) Some experts say that a good marriage has only about a 50 percent chance of lasting a lifetime. Is it really that bad? We know that a good percentage of millennials are putting off marriage – but, that may have a lot to do with financial concerns.
So, the question remains, how can we create a lasting, loving and successful marriage? (that's exactly what we'll talk about today)
Links related to this podcast:
For more information about Mike Bundrant – visit: iNLPCenter.org
Subscribe to the NaturalHealth365 newsletter to receive our FREE shows, lots of great health gifts + the latest news and information on natural health solutions.
Key insights of a successful (happy) marriage
For me, good health is NOT just the mere absence of disease. And, the same can be said about marriage. A good marriage is NOT just the absence of a divorce. No doubt, my wife has taught me how to be a better husband and a better man.
Today, on the NaturalHealth365 Podcast, we'll talk to a relationship expert about creating a successful marriage. Improving relationships is our goal in creating this podcast. So, get ready to take some notes and share this podcast link with your family and friends.
It's time to get real honest about relationships – are you ready?
Podcast highlights include:
What is NLP and why should we care about it?
How NLP be used to GREATLY improve relationships
The 'KEY' to a long-lasting, AMAZING relationship between husband and wife
Mike's BEST advice on improving relationships. (Really good stuff)
Find out if a relationship is worth committing to or not. (very interesting insights)
Plus, much more! (grab your spouse and listen now)
About Mike Bundrant
Mike is a former mental health counselor and current life coach. He is co-founder of the iNLP Center, which offers online life coach certification. The iNLP Center is a worldwide, accredited life coach training institute with students in 63 countries.
Mike also authored the book, Your Achilles Eel: Overcome the Effects of Negative Emotions, Bad Decisions and Self-Sabotage, available on Amazon Kindle.