Government tell kids to get vaccinated for superhero powers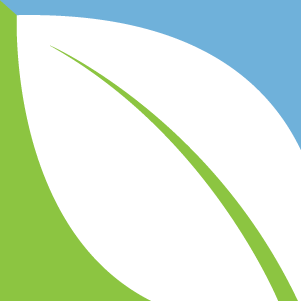 (NaturalHealth365) It takes only a bit of research into the dark world of vaccinations to draw the conclusion that the industry is much more about money than it is about health, particularly when it comes to lining the pockets of big pharmaceutical companies. Sadly, it is often the most vulnerable who are harmed the most by overzealous health officials touting broad-based vaccination programs.
But higher incidences of vaccination side effects among the elderly and young are not the only examples of the dangers of vaccines targeting those at greatest risk. The annual Vaccination Week in the Americas project of the World Health Organization and Pan American Health Organization seeks to manipulate and mislead through its marketing to some of the world's poorer countries, while increasing the incidence of health risks such as MMR vaccine side effects among populations that might not otherwise undergo vaccination programs.
'Festive feel' masks the true dangers of vaccines
Since 2003, Vaccination Week in the Americas has reached more than 519 million people, with its broadest campaigns focused primarily on countries in Central and South America. In 2014, over 51 million people across 44 countries and territories were vaccinated as part of Vaccination Week.
Rather than promoting lifestyle habits to promote good health and hygiene, providing clean drinking water or producing adequate food, the Vaccination Week project focuses on introducing toxins into an otherwise healthy human system. The action opens the door to the many risks of vaccinations, including chronic illness, injury and even death.
While the risk of dangerous side effects from vaccinations should not be taken lightly, the project's marketing materials suggest otherwise, both in content and form. This year's campaign used a superhero theme to appeal to youngsters. Marketing materials included games and coloring books as well as a contest that asked children to show how vaccines can power up their bodies.
Superhero characters used to sell the 'safety' of vaccines
The recent campaign also encouraged children to strike their best superhero pose and send in a photo or video, utilizing the theme that vaccines were powerful and help power up their bodies. Marketing materials implied that, like a superhero, vaccinations would make their bodies more powerful. This campaign targets more than 60 million men, women and children in 45 countries and territories.
The primary focus is to introduce a regular vaccination regimen to administer vaccines against measles, rubella, polio, pneumonia and other diseases. The campaign has led to similar activities throughout the globe.
Big pharma wants the entire population to be hooked on vaccines
Perhaps equally disturbing is how the Vaccination Week program plants the seed for dependency. The Revolving Fund provides member countries of the PAHO/WHO with the chance to purchase vaccines, syringes and other instruments at lower prices. As PAHO/WHOs members, some countries have continued to use the fund each year, since its start.
The fund targets 41 countries and territories in Latin America and the Caribbean. The agenda is clear: The Revolving Fund program promotes dependency on toxic drugs by providing pharmaceuticals at lower prices, along with other related items.
Editor's note:  The Vaccine World Summit is the world's first (free) online summit dedicated to vaccine safety news, infectious disease solutions and the latest advances in immune protective protocols.  To learn more – visit: VaccineWorldSummit.com – hosted by Jonathan Landsman and featuring 5 medical experts.
References:
https://www.paho.org/hq/index.php?option=com_content&view=article&id=10782%3Ase-realizo-el-lanzamiento-regional-de-la-semana-de-vacunacion-&Itemid=1926&lang=en
https://www.paho.org/vwa/wp-content/uploads/2015/02/VWA-2014-Final-Report.pdf
https://www.paho.org/hq/index.php?option=com_content&view=article&id=1864&Itemid=4135&lang=en