Study confirms: Omega-3 consumption decreases the risk of heart disease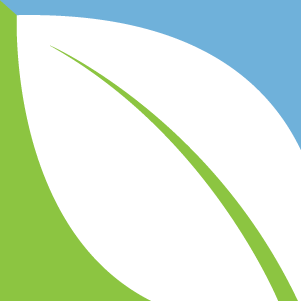 (NaturalHealth365) A recent meta-analysis of nearly 900,000 people has added even more compelling evidence to the long list of omega-3 benefits. This study looked specifically at the association between heart disease and EPA/DHA intake. The results were published in the Mayo Clinic Proceedings January 2017 issue.
The paper is unique in that it examined the effects of omega-3s specifically upon just heart disease and coronary issues. Heart disease currently accounts for no less than half of the cardiovascular deaths in the United States today.
Omega-3 intake can reduce heart disease risk by 18 percent or more
The researchers examined 16 prospective cohort studies and 18 randomized controlled trials that involved a total of nearly 900,000 participants. They found a 6 to 18 percent reduction in risk for any type of coronary heart disease-related event, fatal or non-fatal, in those who took omega 3 fatty acids. The results underscore the importance of getting omega-3 benefits in the form of DHA (docosahexaenoic acid) and EPA (eicosapentaenoic acid).
This reduction was even more significant among the most high-risk persons studied in the prospective cohort studies. The most robust association was related to sudden cardiac death, which researchers found to be as much as 47 percent reduced in those who took this essential fatty acid – on a regular basis.
Omega-3 can help those suffering with excessive amounts of cholesterol
Those with high triglyceride levels taking omega-3s showed as much as a 16 percent reduction in risk for coronary heart disease. Those with elevated LDL (bad) cholesterol registered a 14 percent lowered risk of heart disease compared with those who did not receive DHA and EPA. A higher intake of these compounds was associated with as much as an 18 percent lowered risk of coronary heart disease in some groups compared with lower intake of these compounds.
The average risk reduction of 18 percent risk in prospective cohort studies and 6 percent in randomized controlled trials is good news for those at risk for heart disease, as omega-3s are easy to work into the diet in supplement form. As a side note, prospective cohort studies tend to assess a more true to life story of the participant's dietary habits over a lifetime, so it's possible that a higher percentage actually applies across the boards.
List of reasons to take omega-3 supplements keeps growing
This meta-analysis published in January 2017 adds even more evidence to the already long list of omega-3 benefits. To date, this study is the most comprehensive analysis of the relationship between omega-3 supplementation and coronary heart disease that has ever been conducted.
The importance of DHA and EPA for cardiovascular health is compelling. Oily fish like salmon, mackerel and sardines are all excellent sources of these compounds. However, many people find it easier to just take a fish oil supplement every day.
If your suffering with heart disease – talk to a qualified, healthcare provider about the best way to enhance your diet to protect your heart.
References:
https://www.mayoclinicproceedings.org/article/S0025-6196(16)30681-4/fulltext
https://www.lifeextension.com/Newsletter/2017/1/Meta-analysis-affirms-association-between-EPA-DHA-intake-and-lower-heart-disease-risk/Page-01