Organic apples are better than conventional apples for gut health, new study reveals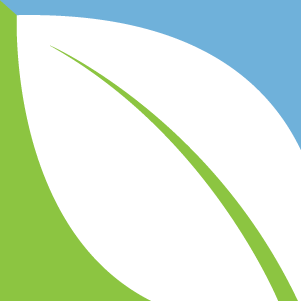 (NaturalHealth365) As we understand more and more about the importance of gut health, many people are making food choices to feed a healthy microbiome in the gut. If you're working to keep your gut healthy, organic apples offer a far better choice than pesticide-treated, conventional apples. In fact, a new study supports the benefits of going organic, specifically when choosing your apples.
Thankfully, a team of Austrian researchers took a closer look at both organic apples and pesticide-treated apples, publishing their findings in Frontiers in Microbiology.
It's just one of the latest studies comparing organic agriculture and chemical-intensive agriculture to dig deeper into the benefits of organic farming.  According to the study results, organically managed apples are a far better choice for people who want to eat a diet that supports optimal gut health.
Organic apples offer a more distinct and diverse bacterial community
Researchers reported that organic apples that are freshly harvested offer a significantly more distinct, even, and diverse bacterial community when you compare them to conventional apples. Scientists took a look at both conventional and organic apples, looking at the complete apple microbiome, including the fruit pulp, stem, peel, calyx, and seeds. Apples were all weighed, divided up, and put through multiple tests to find out the diversity and number of the microbiota.
While both types of apples had about the same number of bacterium – about 100 million – most of those microbes were found in the seeds, calyx, and stem of the apple. This means that if you want to enjoy the great benefits for your gut's microbiome, you need to eat the whole apple instead of tossing the core.
When comparing the organic apples to conventional ones, every area of the organic apple had great bacterial diversity, and the distribution of microbes was more even in the organic apples. The organic apples also were dominated by Bifidobacterium and Lactobacillus – which are both known to benefit gut health.
Do NOT ignore the health dangers linked to toxic indoor air. These chemicals - the 'off-gassing' of paints, mattresses, carpets and other home/office building materials - increase your risk of nasal congestion, fatigue, poor sleep, skin issues plus many other health issues.
Get the BEST indoor air purification system - at the LOWEST price, exclusively for NaturalHealth365 readers. I, personally use this system in my home AND office. Click HERE to order now - before the sale ends.
While conventional apples had about the same number of bacterium, the most common type was Buckholderiarles, which can be pathogenic to people. Conventional apples also contained low amounts of Escherichia-Shigella, another human pathogenic kind of bacteria.
Study supports the benefits of organic agriculture for health and more
The study supports the many benefits of organic agriculture for health. When compared to foods grown in chemical-intensive agriculture, organic foods are shown to be better for the human microbiome based on this and other studies. It supports the positive impact of switching to an organic diet as a method of reducing cancer risk, lowering levels of pesticides within the body, and improving overall health.
Beyond the health benefits, organic agriculture offers several other benefits as well. It helps boosts local economies, aids in the crisis to our environment, and can even help boost the bottom line for farmers. Overall, purchasing organic foods doesn't just promote gut health and overall wellbeing, it's an excellent choice for the local environment and the success of local economies – that makes going organic a win-win for everyone.
Sources for this article include:
Frontiersin.org
BeyondPesticides.org