Uncovering the 7 health benefits of apples, including heart health and cancer prevention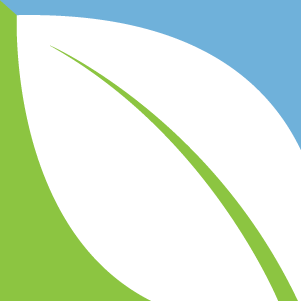 (NaturalHealth365) We've all heard the famous saying, 'an apple a day keeps the doctor away,' and many of us are familiar with the nutritional boost that apples bring. But, what exactly are the specific health benefits of apples?
Apples assist in an abundance of health areas. From cancer prevention to improving gut bacteria, they are truly a superfood.  Of course, whenever possible, choose organic varieties to avoid unwanted pesticides in your food.
Enjoy the health benefits of apples for an improved quality of life
1. Reduce excess cholesterol levels
A Florida State University study found older women who consumed apples daily showed 23 percent lower levels of bad (LDL) cholesterol and an increase of 4 percent of good (HDL) cholesterol within six months.
2. Improved heart health
Eating an apple per day was found to be just as effective as taking a statin in persons over 50 for avoiding vascular death, according to UK researchers from the University of Oxford.
3. Reduced risk of stroke
A study of over 9,000 people over a 28-year period showed those who ate the most apples had the lowest risk of suffering a stroke.
5. Cancer prevention – second to none

For example, in the Nurses' Health Study and the Health Professionals' Follow-up Study, fruit and vegetable intake was linked to a 21% reduced risk of lung cancer in women.  However, apples – in particular – were specifically associated with a decreased risk of lung cancer.
Cornell researcher Rui Hai Liu found that consuming more apples (and other fruits and vegetables) generally results in an increased amount of phenolics – which help prevent and combat cancer.
And last, but not least, a recent Finnish study involving 10,000 men and women showed a strong relationship between higher intake of flavonoids – from eating apples – and lower growth of lung cancer.  If that doesn't make you want to eat apples – I don't know what will.
5. Improved neurological health and a reduced risk of dementia
A 2006 study found quercetin, an antioxidant found in abundance in apples, reduces cellular death caused by oxidation and inflammation of neurons. The study was published in the journal Experimental Biology and Medicine.
A 2008 Journal of Food Science study also found a link between apples and improved neurological health. The researchers found that including apples in a daily diet was protective of brain neurons against oxidative stress and neurotoxicity. This is key in reducing the risk of dementia and Alzheimer's disease.
Another Alzheimer's study found apple juice increases production of the essential brain neurotransmitter acetylcholine, causing improved memory.
6. Lower your risk of diabetes
A large study of nearly 190,000 people found those who consumed three servings per week of fruit including apples showed a 7 percent lowered risk for type 2 diabetes.
7. Improve your gut bacteria and avoid excess body weight
A 2014 study published in Food Chemistry journal studied various apple types and their impact on good gut bacteria in obese mice. Granny Smiths were found to be the most beneficial on good gut bacteria, which shows promise for preventing obesity.
The benefits of apples are far-ranging due to their high nutrient content. Apples are rich in vitamin C, a potent antioxidant that blocks free radical damage while boosting immunity. Apples also contain phytonutrients, which also offer free radical protection. In addition, the B-vitamins in apples are key to maintaining the nervous system and red blood cell health.
Packed with vitamins and health benefits: Apples are a true superfood
In conclusion, apples contain very little sodium; fat is a non-issue and no added cholesterol.  They are rich in dietary fiber, antioxidants, phytonutrients and flavanoids.  And, of course, offer protection against a wide range of health issues including cancer, heart disease, diabetes, hypertension, obesity, stroke and neurological disorders.
So, are apples on your weekly grocery list – this week?  Just remember to buy organic varieties (whenever possible), and be sure to eat the skin; that's where you'll find many of the most essential nutrients.
References:
https://www.bmj.com/content/347/bmj.f7267
https://archive.sciencewatch.com/inter/aut/2012/12-jan/12janLiu/
https://www.abstractsonline.com/viewer/viewAbstract.asp?CKey=%7B5256EB3A-6E2C-491F-8125-E705DFC47110%7D&MKey=%7BD1974E76-28AF-4C1C-8AE8-4F73B56247A7%7D&AKey=%7B3A7DC0B9-D787-44AA-BD08-FA7BB2FE9004%7D&SKey=%7BEBF874D2-0A4D-4379-8293-58D54BFB3407%7D
https://www.lifeextension.com/Magazine/2011/7/The-Awesome-Apple/Page-01
https://www.medicalnewstoday.com/articles/267290.php
An overlooked trace mineral for cancer prevention and bone health