Warning: Over-the-counter drugs linked to Alzheimer's disease, many studies confirm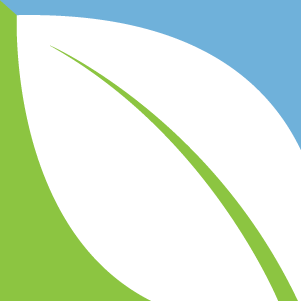 (NaturalHealth365) In a study published in JAMA Neurology, researchers discovered that commonly used drugs like antihistamines, sleep aids, antidepressants, drugs for ulcers and muscle relaxants (to name a few) increased the risk of Alzheimer's disease.
In addition, a University of Washington study found that people taking anticholinergic sleep aids and hay fever drugs – for more than 3 years – had a higher risk of developing dementia.
Generally speaking, this risk seems to be due to the anticholinergic blocking effects these drugs have on the nervous system.  Prescription drugs such as tricyclic antidepressants and the bladder control drug Ditropan were also found to raise the risk of developing Alzheimer's and other types of dementia.
Over-the-counter drugs can increase the risk of memory loss
The risk of developing Alzheimer's seems to increase with cumulative use of these over-the-counter drugs and prescription medications. The longer someone takes these drugs, the greater their risk. Higher doses also increase the risk, and the risk may persist for long after someone stops taking these medications.
Even people with no previous memory problems or family history of Alzheimer's are at risk.
According to Medical News Today, the study followed 3,500 men and women ages 65 and older for seven years. None of the patients had any signs of Alzheimer's or dementia at the start of the study.
Pharmacy records on all of the patients were compiled going back 10 years to look at their prior cumulative use of these classes of drugs. Over the next seven years, the patients continued to take the drugs as they always did. Over the study period, nearly 800 of the participants developed Alzheimer's or some other type of dementia.
What can be done for people taking these dangerous drugs?
Professor Gray is quick to tell patients who may be taking these drugs that they should not discontinue them without talking to their doctors, despite the risks. Not everyone who takes these drugs will develop dementia, but anyone on them should be monitored for signs of memory problems.
Instead, Professor Gray recommends that doctors who need to use these types of drugs on their patients, or who recommend the over-the-counter versions for minor problems, should make sure their patients are taking the lowest possible effective doses. If there are any other drugs that may provide a patient with the therapeutic benefits they need, then doctors should consider changing to those drugs.
In addition, this (almost) goes without saying, every patient ought to be their own health advocate and ask for non-toxic alternatives – to pharmaceutical drugs – whenever possible.  If your health condition has overwhelmed your energy levels, then you should seek the help of a trusted friend to improve your chances of recovery.
Keep in mind, the road to recover often requires lots of research effort; a significant amount of time spent investigating the best foods and nutritional products and a great deal of organizational skills to remain focused on healthy habits.  But, with the right information and support, you can avoid the need for dangerous drugs and improve brain function – naturally.
Editor's note: Click here to get INSTANT access to the Alzheimer's and Dementia Summit, hosted by yours truly, Jonathan Landsman and featuring over 30 of the best brain health experts in the world.  Find out how to protect your brain and avoid the threat of dementia.
Sources for this article include: