FDA warns Pfizer over contaminated drugs putting patients at risk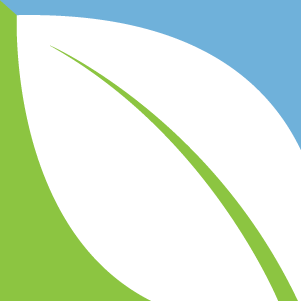 (NaturalHealth365) The Food and Drug Administration (FDA) sent a letter to Pfizer – delivered on a day that many consider the 'most romantic day of the year' – but it was certainly no Valentine.
The explosive letter was, in fact, a condemnation of a drug company's unsafe manufacturing protocols – and a warning that consumers have been put "at serious risk for harm." (But, what happens next is quite disturbing)
Contaminated injectables spur FDA declaration: Pfizer has "lost control"
On February 14, The FDA sent Pfizer Inc. a warning letter concerning "significant violations of current good manufacturing practice" rules at a McPherson, Kansas plant, which Pfizer utilizes for products made by its Hospira unit.
According to Bloomberg News, the letter resulted from an FDA inspection that took place between May 16 and June 8 of 2016, during which several drugs – including the injectable antibiotic vancomycin – were found to be contaminated with cardboard and other "multiple foreign particles."
In the warning letter, the FDA decries Pfizer's "loss of control of the process for manufacturing sterile injectable drugs" and warns that the situation causes a "severe risk of harm to patients."
The letter also takes Pfizer to task for failing respond appropriately to the incident. (Disturbingly, the FDA also reported earlier failures at multiple sites in the Hospira network – dating back several years.)
FDA blasts "inadequate" response by Pfizer
Pfizer was first notified of the contamination on Dec. 31, 2015. Although the company launched an investigation, they closed the inquiry without fully reviewing the extent of the problem or taking any further action – a response the FDA terms inadequate.
Pfizer eventually recalled the entire lot of potentially contaminated drugs in May 2016 – over four months after receiving the initial complaint – and drugs currently on the market are not affected.  A Pfizer spokesperson said the company submitted an action plan to the FDA in May, and that Pfizer has been "diligently improving commitments made to the FDA" to ensure the concerns are addressed.
Pfizer took over Hospira in 2015 – a takeover with a price tag of $17 billion – and acquired the McPherson plant at that time.
More big pharma companies are involved in the U.S. and beyond
It is not only Pfizer that is guilty of poor quality control. In 2012, the FDA cited Sanofi for multiple contamination issues – 58, to be exact – at its Canadian plant. Cited issues included poor manufacturing environment conditions, inadequate disinfection procedures and questionable test results.
Sanofi profits plunged in 2010, after children who had received Sanofi's flu vaccine began developing seizures, high fevers and vomiting. Officials were forced to ban the vaccine temporarily.
In Japan, events took a tragic turn when four children died within 24 hours of being immunized with vaccines made by Sanofi and Pfizer.  The vaccines were temporarily banned, but a Japanese investigative panel later concluded the vaccines were not to blame for the deaths, and released the company from wrongdoing.
Sanofi has also been cited by the FDA for "failure to follow proper procedures designated to prevent microbial contamination" at its facilities in France, where it is headquartered.
Contaminated drugs shipped to the United States from overseas
Lack of quality control in other countries is also endangering American consumers.
The emphasis at many labs in India appears to be on facilitating shipping – and profits – as quickly as possible, without regard for safety.  In past and ongoing investigations, the FDA has discovered a staggering 5,301 instances of deleted results on impure drugs at a lab in India – an entire pattern of disregard, in which technicians regularly delete any negative results, then re-test the drugs without bothering to find out how and why the original contamination occurred.
Fortunately, no negative reports have been documented as a result of this travesty – but this doesn't mean they didn't occur.
It is evidence of the seriousness of the problem that the FDA has banned those labs from importing to the US – at least for the time being. Yet India remains the second-largest exporter of drugs to the United States, and dozens of Indian labs are still in business – along with labs in other countries.
FDA fails to protect the public
If you are thinking "our inspectors will catch contamination on this end," think again. There are no additional tests for purity once the drugs come into the US. Only if enough complaints are lodged will the FDA investigate a drug once it hits US soil.
The truth is: when it comes to drugs imported from abroad – and even drugs produced domestically – there seems to be no guarantee, anymore, of the purity and safety of the products.
One more reason to avoid prescription drugs – unless they are absolutely necessary – and to seek out natural, non-toxic methods of treatment.
References:
https://www.bloomberg.com/news/articles/2017-02-28/pfizer-gets-fda-warning-over-contaminated-drugs-at-hospira-plant
https://www.reuters.com/article/us-pfizer-fda-idUSKBN1672G2
Public health LIES: How the pharmaceutical industry and government health agencies trick the American population into receiving vaccines
Public health LIES: How the pharmaceutical industry and government health agencies trick the American population into receiving vaccines