WHISTLEBLOWER: Pfizer falsified data in its Phase III COVID-19 shot trial, violated study protocols, and more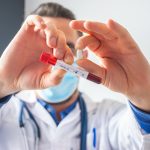 (NaturalHealth365)  We are told to "follow the science" without being reminded that "the science" is funded by Big Pharma and people who have clear conflicts of interest.  Just consider recent revelations about the Pfizer trial data regarding its immensely profitable mRNA injection.
According to one Pfizer whistleblower, the phase III COVID shot trial was rife with major flaws.
WHISTLEBLOWER REVEALS serious "integrity issues" surrounding COVID shot Pfizer trial, according to BMJ
The whistleblower is a woman named Brook Jackson.  She was directly involved in the phase III Pfizer trials as regional director of the Ventavia Research Group.
As described by a November 2021 investigative article published by The BMJ, Ms. Jackson witnessed several serious problems during Pfizer's clinical trial.  She reported these concerns to her superiors at Ventavia directly but was ignored.
Next, Ms. Jackson alerted the U.S. Food and Drug Administration (FDA).  Ms. Jackson also provided "dozens of internal company documents, photos, audio recordings, and emails" to The BMJ.  Her brave reporting revealed that Pfizer falsified data, broke clinical trial rules, and didn't appropriately report adverse reactions during their mRNA injection trials.  Among their transgressions, Pfizer:
Mislabelled laboratory specimens
Left trial participants unattended in a hallway after injection, without close monitoring by clinical staff
Failed to report deviations from standard study protocols
Failed to store the Pfizer mRNA shots at proper temperatures
Wrongfully targeted Ventavia staff members for reporting these issues
"Since Jackson reported problems with Ventavia to the FDA in September 2020," The BMJ reports, "Pfizer has hired Ventavia as a research subcontractor on four other vaccine clinical trials (COVID-19 vaccine in children and young adults, pregnant women, and a booster dose, as well an RSV vaccine trial)."
Brook Jackson was fired by Ventavia on the same day she emailed her concerns to the FDA.
And not a PEEP about this breaking news on mainstream media.
Immune system health matters – and this healthy habit can make a big difference to yours
It can be hard to trust the evidence from Pfizer, Moderna, and other Big Pharma companies.  But there is other evidence we can turn to.
Growing research – including a June 2021 preprint study based on data from 52,238 people from the Cleveland Clinic Health System – reveals that people who have been previously infected by SARS-CoV-2 do not gain any additional protective benefit from getting shot up with the COVID injection.  Yet school systems, employers, and government officials throughout the country continue to ignore the important role of natural immunity in the pandemic.
Everyone must get the shot, we are told (and then a booster … and perhaps boosters indefinitely), regardless of whether they've already recovered from COVID-19.
It's worth considering, by the way, that the true number of people who have been infected with COVID-19 already – and now likely have adequate immunity against SARS-CoV-2 – has been sorely underestimated, given the possibility of asymptomatic cases.  Could this growing level of population immunity help explain the dropping coronavirus cases seen across the country, including in places like mandate-free Florida, which recently boasted the lowest per capita rates of COVID-19 in the entire nation?
Whatever our personal stances on the COVID shot, we would all be wise to maintain healthy habits that will help our immune systems function well.  And of the many health habits we can touch on, one has a particularly dramatic effect:
Sleep.
Missing just one hour of sleep every night has been shown to reduce immune function, increase your chances of getting sick, and even disrupt genes associated with healthy immune responses, according to 2017 data published in the peer-reviewed journal Sleep.
Why is sleep so essential for immune health?  One reason, explains Mayo Clinic, is that our bodies release proteins called cytokines during sleep, which help fight off infection and inflammation.
The bottom line:
If you can do only one thing to improve your lifestyle this month, consider practicing strategies to improve your sleep.  Getting a quality 7 to 9 hours of sleep could mean the difference between health and disease this winter.
Sources for this article include:
Medrxiv.org
FLgov.com
BMJ.com
Harvard.edu
NIH.gov
MayoClinic.org
UMN.edu
Academic.oup.com