Why are these powerful natural antibiotics better than popping a toxic pill?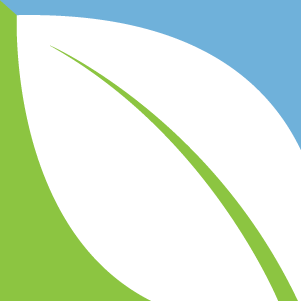 (NaturalHealth365) In November 2019, the U.S. Centers for Disease Control and Prevention (CDC) admitted that more people are contracting and dying from antibiotic-resistant superbugs than anyone previously thought. We can't say we're shocked – since we now know that antibiotics are an over-prescribed class of drugs.  Fortunately, we have something as simple as tea tree oil that could help put an end to this unnecessary human suffering.
Plenty of research suggests that natural antibiotics like tea tree oil, oregano oil, and garlic can be just as effective as synthetic antibiotics at killing harmful pathogens. And with what is already known about garlic benefits, it's clear that this is promising in the fight against "superbugs."
Studies show these natural antibiotics effectively eliminate the threat of infections
On average, someone in America dies from an antibiotic-resistant infection every 15 minutes!  And this doesn't even include the millions of other people who are simply suffering from bugs of all kinds that are not (yet) resistant to conventional drugs.
Fortunately, it seems that natural remedies really can make a difference. Here's a quick look at some recent research showing how natural compounds like garlic benefits someone who is fighting against an illness or infection:
2019 thesis work out of Aydın Adnan Menderes University in Turkey revealed that tea tree oil was nearly as effective as pharmaceutical antibiotics at killing bacteria. The paper's author points out that because natural remedies like tea tree oil can take longer to produce a beneficial result, the true effectiveness of the tea tree oil may not have been fully captured in the study and that more research is needed. Tea tree oil and other organic compounds like oregano oil tend to have far fewer side effects compared to synthetic drugs, so it may be safer to use a more potent concentration of these natural antibiotics.
In 2014, researchers published a paper in Global Advances in Health and Medicine that explored whether herbal remedies would be effective at treating small intestine bacterial overgrowth (SIBO). In a study involving more than 100 patients with SIBO, the researchers discovered that herbal and nutraceutical therapies were just as effective at treating the bacterial overgrowth as a powerful antibiotic drug known as rifaximin.
A 2012 study published in Journal of Antimicrobial Chemotherapy showed that a compound in garlic called diallyl sulfide is 100 times more effective than popular antibiotics erythromycin and ciprofloxacin at fighting the Campylobacter bacterium – a leading cause of gastrointestinal illnesses and a main trigger for a frightening paralyzing disorder known as Guillain-Barré syndrome.
Want a cold and flu-free season? Practice these five tips regularly
The tingle in your throat. The pressure in your ears. The achy feeling in your muscles. The mental fogginess that leaves you spinning your wheels at work. You know what the early warning signs and symptoms of a cold look like.
So, in addition to adding oregano oil, garlic, tea tree, and other natural antibiotics to your self-care routine, be sure to check out these other natural tips to boost your immune system and keep you from having to use a sick day this winter:
Supplement your diet with antioxidants, probiotics, and other nutrients that can keep you healthy and/or ease your symptoms if you do fall under the weather – we've highlighted a few before, including raw honey, olive leaf extract, ginger, and herbal tea.
Drink lots of water – staying well-hydrated helps your body flush itself of germs and toxins.
Wash your hands with soap and warm water regularly – but steer clear of hand sanitizers, since they make it easier for harmful chemicals like BPA to get absorbed through your skin.
Protect your sleep at all costs. Getting fewer than the recommended 7 to 9 hours of sleep per night can dramatically impair your immune system.
Stay on top of your stress with techniques like exercise, mindfulness meditation, and journaling. Being stressed out doesn't exactly cause you to fall ill, but it will make you more likely to fall ill if you come in contact with germs or someone else who's already sick.
And, of course, our most important tip: keep plenty of (high quality) vitamin C around to maintain a strong immune system – especially during the winter months.
Bottom line: many of these natural remedies are a much better way to keep your body healthy and strong – without threatening the health of your liver, and other vital organs, due to the toxicity of synthetically-produced drugs.
Sources for this article include:
Kidshealth.org
CDC.gov
UWhealth.org
Researchgate.net
Sciencedaily.com
Academic.oup.com
NIH.gov
NYTimes.com