Saffron equally effective as Ritalin in treatment of ADHD, new study reveals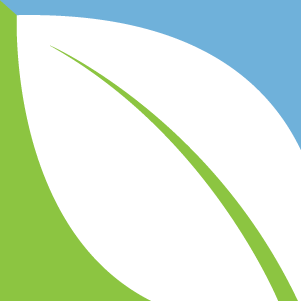 (NaturalHealth365) According to the CDC, it's estimated that at least 5% of children within the United States have attention deficit hyperactivity disorder (ADHD), although some studies estimate that the incidence of ADHD in children is even higher. In fact, in 2016, it was estimated that more than six million children between the ages of 2 and 17 had been diagnosed with ADHD.  But, conventionally speaking, not a word is ever mentioned about how natural remedies can help these kids, like with the use of saffron.
Currently, it's estimated that 5.2% of children in the United States between 2 and 17 years of age are taking ADHD medication. One of the most commonly prescribed medications for the treatment of ADHD is Ritalin, a drug known to have many side effects. However, recent research suggests that there may be an effective alternative to Ritalin that's all-natural and much safer – saffron.
Saffron offers a safer treatment alternative to Ritalin
Lately, there's been an increase in research done on the uses of saffron for the treatment of multiple mental health issues, such as anxiety, depression, and even Alzheimer's disease. It's thought that saffron's mechanism of action may include norepinephrine and dopamine, and perhaps even GABA, which is the principal inhibitory neurotransmitter in the brain.
Findings of a recent study that was in the Journal of Child and Adolescent Psychopharmacology suggested that along with the ability to boost mood, saffron also proves effective at treating the symptoms of ADHD. In this study, children and adolescents who had been diagnosed with ADHD were given either Ritalin or 30 mg of saffron daily. Both groups of children and adolescents showed significant and equivalent improvements in their symptoms, and both of the treatments were tolerated well.
Of course, while this is the very first randomized controlled trial, additional studies will be needed to confirm these results.  Research must also be done to find the best dosing strategies for optimal results. Still, this looks promising for individuals with ADHD who want to avoid taking Ritalin due to the long list of Ritalin side effects, which include:
Weight loss
Agitation
Nervousness
Vision problems
Increase in blood pressure
Nausea
Stomach pain
Anxiety
Increase in heart rate
Vomiting
Heart palpitations
Loss of appetite
Skin rash
Dizziness
Psychosis
Headache
Even more health benefits of saffron
Beyond the new-found benefits of saffron for the treatment of ADHD, this exotic spice offers other healing benefits as well. Studies show that the powerful spice can help prevent Alzheimer's disease, improving memory. Researchers believe it's the natural antioxidants found inside can help the brain retain more information.  In addition, the gallic acid component can help to support immune function.
Saffron also has mood-enhancing benefits, and it's been proven to be as effective as many medications for depression. The high concentration of antioxidants in saffron also prove useful in preventing and combating cancer. Other health benefits of saffron include reducing PMS symptoms in women, aiding in weight loss by curbing appetite, reducing heart disease risk factors, and lowering blood sugar levels.
It's easy to add more saffron to your diet — the subtle taste of saffron pairs well with risottos, paella, and other savory rice dishes. Keep in mind; it's a better option to purchase saffron threads instead of powdered saffron for the most significant benefits.
Sources for this article include:
PsychologyToday.com
RXList.com
NaturalHealth365.com
CDC.gov
Healthline.com
Photo by PlusLexia.com