Breaking NEWS: NIH researchers reveal lifesaving potential of coronavirus drug, yet the mainstream media is silent about its potential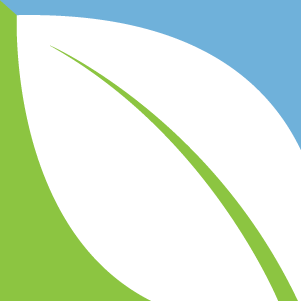 (NaturalHealth365) Back in 2005, the National Institutes of Health (NIH) published an incredible study about the coronavirus.  Yet, the media and so-called public health experts remain silent.  Why?
If we are to believe the official tally – which even the U.S. Centers for the Disease Control and Prevention (CDC) acknowledges could include "misclassified COVID-19 deaths" – the coronavirus pandemic has currently claimed the lives of over half a million people around the world.  The virus driving the pandemic, SARS-CoV-2, has generated an estimated 11.2 million confirmed cases since its start, in December 2019.
Of course, there are many legitimate concerns about what constitutes a "confirmed case." (But, that's for another article.)
Even so, the question remains: Could many more lives have been saved if more doctors had appropriately prescribed chloroquine?  Likely yes, according to 15-year-old research from the National Institutes of Health (NIH).  That's right – the same drug lambasted by the mainstream media as dangerous has support from the NIH itself as a "potent" killer of coronaviruses.
As a side note: Even hydroxychloroquine (not the same as chloroquine) – on a clinical basis – has proven to be quite helpful in treating COVID-19 patients.  Yet, government agencies and the media continue to remain silent about the success that medical doctors are reporting.
"Controversial drug" slammed by the media, yet proven effective in 2005 at killing coronaviruses
Back in 2005, a paper was published in the peer-reviewed Virology Journal investigating the effects of choloroquine on SARS-CoV-1, the coronavirus closely related to SARS-CoV-2.
Choloroquine is a derivative of another drug hydroxychloroquine and typically used to treat and prevent malaria.  Hydroxychloroquine is also approved for use in the treatment of autoimmune disorders like lupus and rheumatoid arthritis.
From the paper, authored by researchers associated with the CDC: "We report … chloroquine has strong antiviral effects on SARS-CoV infection of primate cells. These inhibitory effects are observed when the cells are treated with the drug either before or after exposure to the virus, suggesting both prophylactic and therapeutic advantage" (emphasis ours).
However, the director of the National Institute of Allergy and Infectious Diseases, Dr. Anthony Fauci claimed in May that choloroquine and hydroxychloroquine are not effective for COVID-19.  It's a confusing state of affairs to hear public officials broadly condemning drugs that may actually save lives of people suffering from COVID-19.
As if that's not disconcerting enough, there is breaking news just announced on July 2…
Stunning NEW research: Hydroxychloroquine found to significantly reduce COVID-19 death rate
The Henry Ford Health System of Michigian just announced the results of a large retrospecive study involving hospitalized COVID-19 patients. They revealed that hydroxychloroquine saved patient lives without causing serious heart problems.
The study, just published in the International Journal of Infectious Diseases, included over 2,500 patients who were hospitalized with COVID-19 within the Henry Ford Health System's six hospitals between March and May 2020.  In the paper's abstract, the researchers conclude that the "use of hydroxychloroquine alone and in combination with azithromycin was associated with a significant reduction in-hospital mortality compared to not receiving hydroxychloroquine."
Significant indeed!  Just 13 percent of COVID-19 patients treated with hydroxychloroquine alone succumbed to the pandemic disease compared to 26.4 percent of patients who were not provided this drug.
Importantly, there were no documented incidents of serious heart abnormalities – a key talking point that the media stuck to when decrying hydroxychloroquine and chloroquine over the past few months. "However," the Henry Ford Health System notes in their announcement, "patients were monitored for a heart condition routinely pointed to as a reason to avoid the drug as a treatment for COVID-19."
So…let's get this straight:
Patients who were screened and deemed appropriate for a drug responded well to the treatment and had no serious adverse effects. Meanwhile, patients for whom hydroxychloroquine was contraindicated were not given the drug – hence, no serious adverse reactions.
This isn't to say that adverse reactions from hydroxychloroquine aren't possible (and the same can be said for any drug). But it's promising to see how beneficial this medication can be when appropriately prescribed…and sad to think of how many more lives could have been saved.
It also makes us wonder how many of the other reports of adverse cardiac effects associated with chloroquine and hydroxychloroquine could have been avoided if doctors had been more diligent about how and to whom they administered them.
Sources for this article include:
NIH.gov
IJIDonline.com
Medlineplus.gov
Worldometers.info
CNN.com
Onenewsnow.com
HenryFord.com