Smart diapers exposing babies to wireless radiation 24/7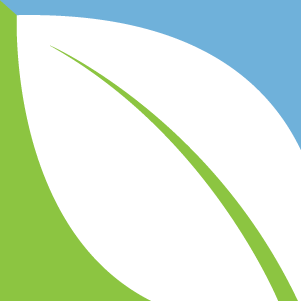 (NaturalHealth365) The 'Internet of Things' has set its sights on having the ability to monitor just about everything in our world – including your baby's smart diapers.  I'm not kidding … a slew of technology and personal care companies are in a race to be the frontrunner in the smartphone-enabled diapers marketplace.
The Huggies company is currently in the lead, having developed a Bluetooth sensor that can text you when your baby needs a diaper change.  This product was launched in Korea – last October – and is set for release in the U.S. this summer.
"Smart" diapers may be one of the dumbest things ever created
A number of other companies are working their own versions of a "smart diaper," including Pampers, Pixie Scientific and Google's parent company Alphabet. Chinese companies Hunan Cosom and Opro9 are also in the race.  But, if you ever mentioned a word about the 'dangers of wireless technology' – these companies would probably laugh or look the other way.
A number of personal care companies are already flooding the market with "smart" items including razors, tooth brushes and skin care wands.  For example, you can expect to pay around $280 for an AI toothbrush. (Compare that with $30 for an electric toothbrush.)
There are even plans in the works for smart technology to be embedded in soap and toilet paper dispensers.  But, will this really make us smarter or sick?!
EMF from wireless technology particularly dangerous for babies
Smart diapers for adults are already in use, so it's not surprising that the infant market is being targeted. There isn't much to the technology – a removable Bluetooth sensor resembling an orange disk can be attached to the outside of any diaper. The sensor then syncs to an app on your smartphone app.
Information about temperature, air quality, and, of course, if the diaper needs changing are all sent to the app. The app can also track the frequency of your baby's bathroom habits and patterns in terms of when they need changing.  And, at a cost of about $250, I can't help but wonder: what's wrong with just checking a diaper (manually) – in order to make a decision or not to change a diaper?
These companies are trying to take this even further, with thousands of patents being filed for things like "superabsorbent polymers" and cutting edge sensors that can track just about every aspect of your infant's bowel and bladder activities.  What ever happened to that thing called, privacy.
However, the effects of electro-magnetic frequency (EMF) exposure from the wireless Bluetooth technology in the sensor is about the last thing a developing baby needs.  Research has connected EMF exposure with higher cancer rates and a host of other health problems.
Minimize your family's EMF exposure as much as possible
The average household is already barraged with EMF from WiFi networks, cell phones, computers, electronic devices, smart meters and other "smart" and wireless appliances in the home. Babies are especially sensitive to the effects due to their smaller size and the fact that their brains and nervous systems are still developing.
Exposure to synthetic materials and VOCs from plastic disposable diapers is risky enough.  So, just to be perfectly clear, the safest (and most affordable) option for your baby is washable cloth diapers made of organic fiber.
Chemical-infused substances and harmful radiation attached to your baby – 24 hours a day – is not a good idea.
Sources for this article include: