Tap water is contaminated with popular insecticides, according to a new study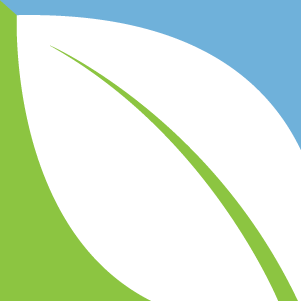 (NaturalHealth365) A new study has found that even treated water could be harmful to your health. The study, titled Occurrence of Neonicotinoid Insecticides in Finished Drinking Water and Fate during Drinking Water Treatment, determined that tap water in some locations contains neonicotinoids, a class of harmful, toxic insecticides.
At this time, there are no federal established guidelines regarding safe amounts of these chemicals. This is because it's the first time neonicotinoids have been found in tap water. However, any amount of this type of insecticide should be cause for concern.
Warning: Three different neonicotinoids found in tap water
The affected water was collected along the University of Iowa treatment train over seven weeks during May through July, 2016 after the soy and corn planting season. The three neonicotinoids found were clothianidin, thiamethoxam and imidacloprid at 0.24 to 57.3 ng/L (nanogams per liter of water).
This was the first time any neonicotinoid was found in finished drinking water – let alone three. The chemicals have found a way to persist even in tap water that has been treated.
The University of Iowa's tap water supply goes through a conventional water treatment plant using granular activated carbon filtration technology. However, there seems to be a chemical reaction caused by the chlorination and disinfection process that leads to toxic byproducts during the process.
Insecticide pollution disrupts key ecological processes
Neonicotinoids are water soluble and have a tendency to persist in the environment. Because of this, they often end up in runoff from agricultural fields, contaminating both ground water surface water. The neonicotinoids are most likely in the Iowa River at more concentrated levels. The Iowa River provides water to both the University of Iowa and Iowa City.
Sadly, these insecticide chemicals have been found in other rivers as well, including high levels in streams around the Midwest. The U.S. Geological Survey (USGS) says that these chemicals pose an extremely serious threat to the ecosystem as well as human health. They can potentially disrupt a range of processes like natural pest control, pollination and biodiversity.
The metamorphosis of wood frog tadpoles was found to be delayed by these chemicals, causing population decline and increased mortality rates. The reduction of insect populations by these chemicals can hurt larger animals like birds due to the impact on their food supply.
The agricultural industry should stop using neonicotinoids
A regulatory review had been scheduled by the EPA, but it is not yet clear whether the newly appointed EPA Administrator Scott Pruitt will follow through on it. Even if he does, it remains to be seen what actions will be taken against the presence of neonicotinoid insecticides in source water.
Meanwhile, those in the agriculture field should consider finding alternatives to neonicotinoids and other toxic insecticides. Signing the Pollinator Protection Pledge puts forward an intent to do so. Adopting organic land management policies and practices is another crucial step in protecting both the environment and drinking water against these toxic chemicals.
References:
https://pubs.acs.org/doi/pdf/10.1021/acs.estlett.7b00081
https://www.washingtonpost.com/news/speaking-of-science/wp/2017/04/05/iowa-scientists-find-first-evidence-of-popular-farm-pesticides-in-drinking-water/?utm_term=.dfca5244f55c