EKG proof – Smart meters damage your heart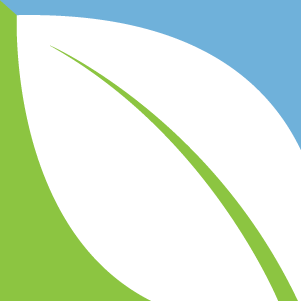 (NaturalHealth365) Over 65 million American homes have currently been outfitted with 'smart meters.'  Meanwhile, natural health experts and consumer rights advocates continue to speak out against the threat of this wireless technology – which exposes us all to highly-toxic frequency vibrations.
In fact, research has shown that repeated exposure to excessive amounts of radiation can trigger migraines, neurological conditions and cancer. Now, new video evidence testifies to the damage that smart meters may be doing to our hearts.
The results are visible – and undeniable
The video (below) shows Warren Woodward, a specialist in smart meter microwave transmission power, connected to an EKG monitor while lying near an Elster smart meter. The Elster is connected to a high frequency analyzer, which measures microwave frequencies.
As the HFA alternates between readings of 00.1 and 00.2, the EKG laptop monitor display – which shows the electrical activity of Woodward's heart – indicates a regular, symmetrical pattern. When the meter momentarily spikes to 139.3, there is a corresponding – and drastic – alteration in Woodward's EKG pattern.
According to Dr. Gilberto Leon, a holistic medicine doctor in Chandler, AZ, the symmetrical pattern represents the characteristic waves of normal heart rhythm. The sudden irregularity, which he describes as a "massive" change in the pattern, occurs at a time when Woodward's heart should be resting.
Over time, this type of reaction makes the heart work too hard, causing fatigued cardiac function, Leon says. And, the process is symptomless and "silent" – especially in healthy people, who may not feel the disruption.
Describing the bombardment of microwave frequencies as "an unnatural sequence of events that we're not programmed to respond to," Leon confirms that frequencies from smart meters have an effect on myocardial function.
Troubling fact: Other meters in common use are more powerful than the one tested
Woodward notes that the Elster smart meter used in the video transmits at about ¼ of a watt. Other smart meters – including the Landis and Gyr Focus – transmit at just under one watt, making them roughly three times more powerful.
Woodward points out that the power of the smart meter was controlled outside of his sight and hearing – meaning there is no way he could have consciously manipulated the experiment, even if he could somehow alter his actual heart rhythm on demand. Not only that, but he notes he does not have a heart condition or a history of one – nor does he take any medication that could affect his EKG readings.
You can watch the video here:
Smart meters are a threat not only to your health – but to your wallet as well
According to an eye-opening Dutch study conducted by the Amsterdam University of Applied Sciences and published in the scientific journal IEEE Electromagnetic Compatability Magazine, over half of the smart meters tested gave readings that were higher than the actual power consumed.
And these were not modest or insignificant errors. In some cases, the false readings came in at a whopping 582 percent higher – with 581, 566 and 475 percent following close behind. This could theoretically result in a near six-fold increase in a utility bill – an outrageous rip-off.
You can legally refuse to have a smart meter installed in your home – and here's how. To begin the process of protecting your health and your rights, be sure to read "Forced vaccinations and smart meters – How to legally stop it" – which includes a podcast featuring Jonathan Landsman and consumer rights advocate, Jerry Day.
Smart meters pose a fire risk
On July 9, 2010, a Vacaville, CA man was killed by a fire caused by a Pacific Gas and Electric smart meter, with the fire consuming his house the day after contractors installed a Landis and Gyr meter.
Larry Nikkel, a well-liked local musician who was on the eve of retirement from his day job as groundskeeper at Solano Community College, lost his life due to smoke inhalation and burns from electrical fire. It is believed that the meter may have been improperly installed, causing a dangerous phenomenon known as "arcing."  In violation of the FCC requirements that smart meters be installed by a professional electrician, workers at the Wellington Energy – the company that installed the meter – only receive 20 hours of training.
A wrongful death lawsuit filed by the family against the utility company, subcontractor and meter manufacturer has since been settled for an undisclosed sum.
And, there are other reports of smart meter fires throughout North America.
In August 2012, PECO Energy of Pennsylvania was forced to suspend its deployment after 26 separate incidents in which smart meters either caught fire or exploded.
In Canada, the Ontario Fire Marshall reported encountering "an unusual amount of fire incidents involving smart meters." Many more incidents are documented at StopSmartMeters.org.
Enough is enough: We must stand up and protect our lives
Millions of people live, work and play in close proximity to smart meters, with apartment residents often forced to sleep near entire banks of them.  Although we've been told by utility companies and utility regulators that smart meters are safe and have no effect, the fact is: smart meters may be affecting everyone's health by stressing cardiac function. And, this in addition to the other serious threats to health, privacy and safety represented by these toxic devices.
The American Academy of Environmental Medicine has already requested a recall of smart meters until their effects have been adequately studied.
And, at the video's end, Woodward echoes their plea, calling for a complete safety recall of all smart meters – immediately.
But will the "powers that be" actually listen?
Editor's note: You can see part two – of the video (above) – here: