The disease-fighting properties of tart cherries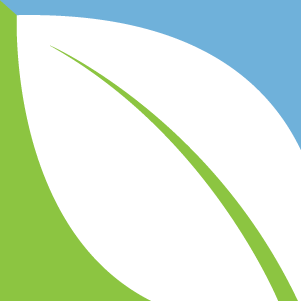 (NaturalHealth365) While the antioxidant virtues of dark berries and fruits are popularly consumed to help combat disease, food scientists have discovered that the compounds in tart cherries take disease-fighting to a whole new level. They're even being compared to common pain medication such as acetaminophen – but don't tell the pharmaceutical industry, it might hurt their bottom line.
Anthocyanins, a diverse set of flavonoids contained in Montmorency tart cherries are responsible for blasting disease processes that are inflammation-driven such as diabetes, heart disease, arthritis, Alzheimer's plus many other chronic health conditions.
What is most groundbreaking about the recent scientific findings is that tart cherry juice contains a far broader range of phytonutrients than most other foods. Researchers noted that it isn't only the high concentration of antioxidant activity responsible for fighting disease, but also the extensive range of phytochemicals present.
3 great ways tart cherries improve human health
1. Be good to your cardiovascular system. Researchers, at the University of Michigan, found that regular consumption of tart cherry juice reduced overall blood lipid levels while targeting areas of obesity that threaten cardiovascular health such as belly fat and around the heart. Along with these observations, tart cherry also elicited favorable effects on improving high density lipid levels. Continued cardiovascular research is looking at its promising role in stroke prevention.
2. Tart cherries provide anti-inflammatory relief for arthritic patients – especially ones experiencing gout.  In a study conducted at Boston University Medical Center, over half of the participants reported substantial reduction in pain and improvement of function. After four weeks of consuming 8 ounces of tart cherry juice concentrate, many adults had reduced uric acid levels.
Researchers concluded that the effects of tart cherries would provide long-lasting anti-inflammatory relief for arthritic patients.
3. Want to improve your sleep? A European Journal of Nutrition study reports that sleep duration and quality improved in subjects after consuming tart cherry juice concentrate. When regularly consumed the juice increased exogenous melatonin in both healthy men and women.
It has also been inferred that it may help regulate patterns of disturbed sleep as well – especially in elderly patients experiencing insomnia.  This suggests that tart cherries play an elemental role in preventing inflammatory and age-related disease processes by improving sleep.
What's the best way to incorporate cherries into my diet?
During the summer months, organic tart cherry fruit are simple to find at your local farmer's markets and can easily be juiced. Throughout the colder month, when procuring fresh organic cherries will be difficult and pricey choose an organic, tart cherry juice to add to your daily routine.
While the juice can be enjoyed any time throughout your day, you can reap extra muscle-recovering benefits by drinking directly after strenuous or prolonged exercise routines. I would also like to add, don't overdo your exercise – to keep your immune system running strong.
About the author: Christine M. Dionese L.Ac, MSTOM is an integrative health expert, medical journalist and food writer. She's dedicated her career to helping others understand the science of happiness and its powerful effects on everyday human health. Christine practices, writes and speaks on environmental functional medicine, personalized medicine and epigenetics, food science and sustainable living.
Sources for this article include: