Toxic chemicals linked to increased risk of celiac disease, NEW pilot study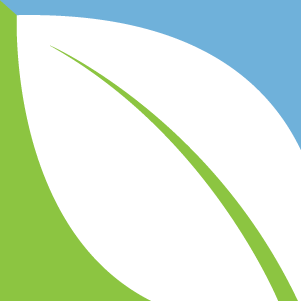 (NaturalHealth365) Over the past few years, researchers have found the connection between celiac disease and genetics. And they've been able to dig into and understand that connection. However, despite better understanding the link between genetics and celiac disease, new cases of the disease have continued to increase.
To find out why, researchers at the NYU Grossman School of Medicine decided to dig deeper into this disorder, which results in severe gut reactions like bloating and diarrhea when exposed to foods that contain gluten. This new pilot study discovered that several toxic chemicals are linked to an increased risk of celiac disease in young people.
There are specific chemicals linked to a much higher risk of celiac disease
While the risk of developing celiac disease has been associated with various genetic factors, this study aimed to learn more as the prevalence of this disease continues to grow. Researchers look at the blood samples for 30 children and young adults who were diagnosed with celiac disease recently, comparing those results with 60 additional young individuals with comparable demographics.
The pilot study found that three toxic chemicals were linked to a higher risk of celiac disease, including:
Dichlorodiphenyldichlorethylenes (DDEs): Pesticide-related chemicals
Polybrominated di-phenyl ethers (PBDEs): Substances used as flame retardants in electronics, upholstered furniture, and mattresses
Perfluoroaklyl substances (PFAs): Used as polymers and surfactants for building materials and in products like some types of nonstick cookware.
The study found that young people who had high blood levels of pesticides and related chemicals (DDEs) had twice the chance of being diagnosed with celiac disease. In females, those with higher-than-normal exposure to PFAs were between five and nine times more likely to end up with celiac disease.
Meanwhile, in young boys, those with higher blood levels of PBDEs – fire-retardant chemicals – had twice the risk of being diagnosed with the disease.
While the study undoubtedly shows a link between toxic chemicals and celiac disease, researchers do believe that further studies are needed to determine if the chemicals are a direct cause of the condition. However, all of these toxic chemicals are already known to disrupt hormone levels in both animals and humans.
The potential link between these chemicals and other autoimmune disorders
This is the first time a study has shown a measurable tie-in between exposure to environmental toxic chemicals and celiac disease. According to researchers, these results raise the question of whether there could also be a link between chemicals like pesticides and fire retardants and other autoimmune disorders.
If future studies find links between these chemicals and additional autoimmune disorders, it may prove that the cause of many of these disorders isn't just genetic, but potentially environmental, too.
As parents, this information should further increase awareness of the chemicals found in your home. Avoid nonstick cookware, furniture that uses dangerous fire retardants, and products that have been exposed to pesticides.
We already know these toxic chemicals have serious health consequences, and this new pilot study is just one more piece in the puzzle.  To learn more about how these chemicals were created (and who is responsible) … listen to this NaturalHealth365 Podcast with Jonathan Landsman and Robert Bilott, an environmental attorney.
Sources for this article include: