United States forms official committee to investigate extent of COVID jab injuries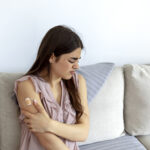 (NaturalHealth365)  A whopping 672 million COVID jabs were administered nationwide from December 2020 through March 2023.  In this period, nearly 20,000 reports of death were submitted to the Vaccine Adverse Events Reporting System (VAERS).  A total of 8,000 injuries were reported to VAERS by January 2021 alone.
Fast forward a full year after the jab program's implementation, and more than a million post-injection adverse events were reported to VAERS.  Unfortunately, the numbers continue to climb as we enter the third year of the shot program.  Now (finally!), due to this ever-expanding public health problem, the United States has created an official committee to explore the true extent of injuries caused by the jab.
United States expert panel convened to explore COVID jab adverse events
A group of health experts met in late March 2023 as part of an overarching project to gauge the extent of the adverse events caused by the jab program.  The committee, formed by the National Academies of Sciences, Engineering, and Medicine (NASEM), met to analyze evidence of the relationship between the shots and negative health outcomes post-injection.  Those adverse events include but are not limited to sudden death, myocarditis, irregular menstrual cycles, and infertility.
The process employed by the committee included the creation of methods for analysis, literature review, conclusions, and the generation of an informative report.  The report is expected to be released to the public in March 2024.
Will the committee's analysis be truly objective?
The work performed by the committee is funded through the Centers for Disease Control and Prevention (CDC).  The United States Department of Health and Human Services (HHS) also helps fund the work.  But, critical thinkers rightfully question whether such funding will compromise the integrity of the research and analysis.
According to NASEM, if one of the funding agencies does not like what the committee reports, that financier cannot keep the conclusions under wraps.  Even though this may seem "reassuring," there is good reason to question whether the CDC played a part in handpicking some of the supposed experts added to the committee.
The committee's findings might set the stage for a payout to jab victims
Most people don't know that as of the date of this publication, COVID-19 jab injuries are only compensable through the Countermeasures Injury Compensation Program (CICP), not the National Vaccine Injury Compensation Program (VICP).  This makes it difficult for those injured by the shots to seek financial compensation.
Although we are not holding our breath, we hope the committee's findings will illuminate a potential cause-and-effect relationship between the jab and adverse health outcomes.  This could pave the way for a viable avenue to seek financial compensation for those who have experienced COVID jab-related injuries.
Ultimately, according to many integrative healthcare professionals, this COVID shot program should be stopped immediately to prevent even greater harm.
Sources for this article include:
Epochtimes.com
Nationalacademies.org
Hrsa.gov
Crsreports.congress.gov
Hrsa.gov
MCTLaw.com