Less safety testing: Bill Gates funding new vaccines for epidemic preparedness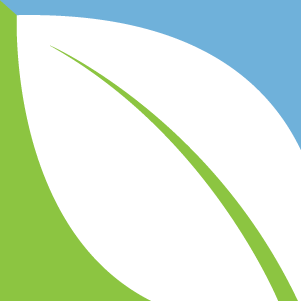 (NaturalHealth365) We all know that Bill Gates is forever linked to the start of home computing … but, what most people don't know about him would boggle the mind. Since amassing a fortune of around $75 billion, his attention has turned to other pursuits like, the depopulation agenda. Most recently, he has become heavily involved in the realm of vaccines.
The Bill and Melinda Gates Foundation funds numerous scientific and medical projects, and many of them are focused on vaccine development throughout the world. Their latest project is the Coalition for Epidemic Preparedness Innovations (CEPI).
Will faster preparedness for an epidemic come with a cost?
CEPI has a stated mission of preventing disasters of epidemic proportions. The organization is dedicated to the development of new vaccines to help create "a safer world." The new venture was recently launched in Davos, Switzerland by the World Economic Forum. CEPI has $460 million in total funding from various groups, and hundreds of millions more on the way.
The objective of this coalition seems to be an expediting of DNA/RNA vaccine development. Again, the stated goal is to avoid a major pandemic or epidemic, according to Gates. He says that at this time the world is unprepared for a bioterrorist attack, outbreak or epidemic. (But, can we really trust this man with the future of humanity?..)
Some question the true agenda of CEPI
Currently, it takes years for new vaccines to reach the marketplace. From lab creation to testing to manufacturing and then meeting regulatory guidelines, it can take quite some time for a vaccine to move from inception to approval. Even with this semi-cautious approach, products that cause harmful vaccine side effects are approved. However, through CEPI, Gates hopes to be able to "plug in" the needed information and get vaccines into use even more rapidly.
Many found a 2010 TED talk in which Gates discussed strategies for global population reduction alarming. Vaccines are mentioned as a viable tool in this cause. These statements seem to fly in the face of the original purpose of vaccines: to help preserve and enhance life. (Instead, Gates actually says that vaccines could 'reduce the population.')
Expedited processes could lead to more vaccine side effects
While the rapid manufacture of vaccines to combat an epidemic could be lifesaving, vaccine skeptics wonder what other agendas might arise. At the very least, CEPI's intent of rushing vaccines into use could result in more vaccine side effects from inadequate testing.
Current vaccine side effects range from mild to severe. Soreness at the injection site, fever, headaches, nausea and digestive issues are some examples. However, other vaccines have been linked with immune system suppression, seizures, paralysis, brain damage, autism and even, sudden death. In a percentage of recipients, some vaccines cause the very issue for which they are supposed to inoculate.
The vaccine industry now controls just about all of the agencies that are responsible for regulating its activities. A well-funded organization like CEPI looking to have even less stringent vaccine creation protocols is definitely cause for alarm.
As we (society) move forward, it's time – more than ever – for each and every one of us to voice our opinion. Talk to our neighbors … write and call our local (political) representatives and get involved. Because, after all, our future is at stake here.
References:
https://www.cbsnews.com/news/davos-world-economic-forum-bill-gates-outsmart-global-epidemics-cepi-coalition-for-epidemic-preparedness
/naturalnewslinks/2017-02-07-bill-gates-fear-mongering-being-used-to-push-new-vaccines-poison-children.html
https://www.cdc.gov/vaccines/vac-gen/side-effects.htm