Vitamin D deficiency linked to unwanted cholesterol and triglyceride levels, new study reveals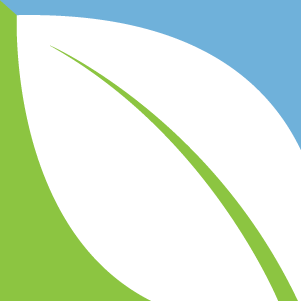 (NaturalHealth365) High LDL (low-density lipoprotein) cholesterol and high triglycerides continue to be a growing problem within the Western world.  For example, according to the CDC, over 12% of adults over the age of 20 had total cholesterol of 240 mg/dL or higher – which tends to indicate serious health issues that ought to be addressed.
Unfortunately, cholesterol-lowering medications tend to be the only answer offered by Western medicine.  And, keep in mind, the negative side effects of muscle damage, liver problems and an increased risk of type 2 diabetes make statins a risky choice, at best.
But, you don't have to just take toxic drugs for high cholesterol or triglyceride levels.  For instance, a recent study, which was published in Nutrition Reviews, discovered that both women and men who took a vitamin D supplement had a higher likelihood of improved lipid profiles.
Vitamin D supplementation lowers the risk factors of heart disease
Vitamin D deficiency continues to be a global problem, and many Americans have a deficiency in this critical vitamin as well.  So, researchers took a closer look at existing evidence – which includes 41 randomized controlled trials, including more than 3,400 participants.
Roughly 1,699 participants in various trails had received vitamin D supplements. The rest of the participants were given placebos. Nearly one-quarter of the trials had follow-up periods that went beyond six months.
When analyzing the changes in serum lipids occurring between the start and end of these trials found that individuals taking vitamin D had a more significant improvement in LDL cholesterol, total cholesterol, and triglycerides compared to individuals receiving the placebo.
Vitamin D supplementation had a positive effect on their LDL cholesterol and triglyceride levels, yet it did not affect levels of HDL cholesterol.  Researchers concluded that taking a vitamin D supplement may be useful for individuals with high cholesterol, who are vitamin D deficient.
Getting enough vitamin D on its own is not enough
Of course, getting the right amount of vitamin D is essential to reaping its benefits. In the past, vitamin D recommendations have varied significantly.
But, recent studies reveal that body mass index and other factors impact the amount of vitamin D needed to effectively increase levels within the body. While individuals with a healthy BMI only need to get 6,000 IU of vitamin D daily to reach optimal levels, people who are overweight require 7,000 IU a day, and individuals who are obese must get 8,000 IU daily.
However, getting enough vitamin D on its own is not to reap the cholesterol-lowering and other health benefits of vitamin D supplementation. Along with vitamin D, it's critical to get enough magnesium.  Magnesium aids in the activation of vitamin D within the body and many people are magnesium deficient as well.
The recommended daily dose of magnesium for women is 310-320 mg daily, and its 400-420 mg daily for men.  And, in terms of your diet, you can get more magnesium in your diet by eating foods like organic brown rice, almonds, beans, bananas, flaxseed, egg yolks, and pumpkin seeds.
If you decide to supplement, be sure to talk to an experienced, integrative physician about what's best for you.  Other nutrients that help in the absorption of vitamin D are vitamin K2, zinc and boron.
Ultimately, a change in lifestyle is the best way to lower your risk of chronic disease.   And, vitamin D from sunshine (and supplementation – when needed) is a wise choice.
Editor's note: The NaturalHealth365 Store offers the finest quality vitamin D3/K2 supplement on the market.  Click here to shop now.
Sources for this article include:
MedicalNewsToday.com
OUP.com
LifeExtension.com
NaturalHealth365.com
LiveScience.com
CDC.gov