Nearly 40% of U.S. adults have metabolic syndrome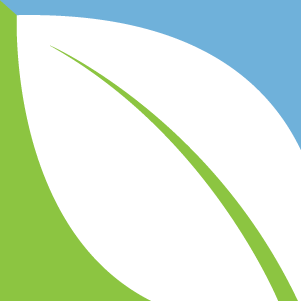 (NaturalHealth365) According to the World Health Organization (WHO), chronic illness will account for 70% of all global deaths in 2020. The WHO also states that at least 60% of a person's health and quality of life is directly related to their lifestyle. Not genes, family history, and "luck of the draw," but lifestyle. Unfortunately, one of the most common and increasingly prevalent health issues, metabolic syndrome – which is strongly linked to lifestyle – currently affects millions of Americans, and many aren't even aware they have it!
In this article, we're visiting a 2015 paper published in JAMA. Its findings reveal a surprising probability: that is, if you and your partner are both over 60 years old, chances are at least one of you are affected by metabolic syndrome.
Over 1 out of 3 U.S. adults, 1 out of 2 of older U.S. adults have metabolic syndrome, research shows
What is metabolic syndrome, and why should we care about it?
Basically, doctors and scientists consider this chronic illness a smorgasbord of poor health. According to the National Cholesterol Education Program Adult Treatment Panel III (with an update by the American Heart Association), metabolic syndrome is defined clinically as 3 or more of:
Abdominal obesity, or a waist circumference greater than 40.1 inches (102 cm) in men or greater than 34.6 inches (88 cm) in women
Serum triglycerides level of 150 mg/dL or more
HDL cholesterol level of less than 40 mg/dL in men or less than 50 mg/dL in women
Systolic/diastolic blood pressure of 130/85 mm Hg or more, or taking hypertension medications
Fasting plasma glucose level of 100 mg/dL or more, or taking diabetes mellitus medications
In other words, a person with metabolic syndrome has obesity, high blood pressure, type 2 diabetes, and a bad cholesterol profile – all of which happen to be major risk factors for other chronic illnesses like atherosclerosis, heart disease, heart attack, stroke, cancer, and dementia.
"From 2003 to 2012," the paper's authors note, "overall prevalence of…metabolic syndrome in the United States was 33%…with significantly higher prevalence in women compared with men."  Data also revealed differences in race and ethnicity, with a higher prevalence among Hispanics and non-Hispanic whites.
Additionally, the researchers estimate that fully 50% of all adults over age 60 are afflicted with this condition.  "A concerning observation," they comment, "given the aging U.S. population."
These findings are consistent with other research, including a more recent 2017 study published by the Centers for Disease Control and Prevention (CDC) that draws from the well-known National Health and Nutrition Examination Survey (NHANES).
The impact of metabolic syndrome cannot be overstated. 2017 data from the Centers for Medicare & Medicaid Services found that the United States spent $3.5 trillion (about $10,739 per person) on healthcare, or nearly 18 percent of the nation's GDP.
Of course, it's not just about dollars. Every year, hundreds of thousands of people are becoming ill, losing their quality of life, and even dying because of this chronic illness.
It's time to take back our health.
Do these 5 things to reduce your risk of metabolic syndrome
Exercise for at least 30 minutes at a moderate intensity level on most days of the week.
Reduce your exposure to environmental toxins which can trigger harmful inflammation and oxidative damage in the body.
Minimize or eliminate your intake of sugar, alcohol, tobacco, and processed foods.
Drink enough clean water – it maximizes your body's physiological functions and helps flush out toxins. At least half your body weight in fluid ounces per day.
Eat more fresh foods!  If you're just starting out on your healthier lifestyle, focus more on quality than quantity. Opt for: fresh, wild-caught, free-range, locally and sustainably grown, and organic choices whenever possible.
Sources for this article include:
Sciencedaily.com
Mayoclinic.org
JAMAnetwork.com
Alzheimer.ca
Medicalxpress.com
CDC.gov
WHO.int
NIH.gov
CMS.gov