Statins EXPOSED: 10 dangers of cholesterol-lowering drugs they don't want you to know about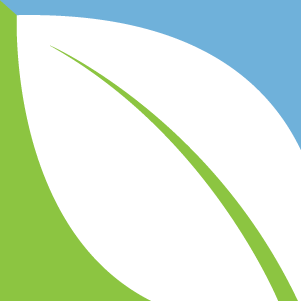 (Naturalhealth365) One out of four Americans over the age of 45 currently takes statin drugs, intended to lower cholesterol and reduce the risk of heart disease. With $29 billion worth of sales in 2013 alone, drugs like Lipitor (atorvastatin) and Zocor (simvastatin) are a virtual cash cow for big pharma.
Yet, a growing number of researchers, doctors, natural health experts and consumers are sounding the alarm on statin drugs – pointing to the very real health dangers. Today, we'll take a closer look at 10 different ways in which statin drugs can endanger your life.
Could Western medicine be all wrong about statins?
Most conventionally-trained physicians believe that cholesterol is a 'primary risk factor' for heart disease. The American Heart Association (AHA) insists that that there are two kinds of cholesterol – one "bad" (LDL, or low-density lipoprotein) and one "good" (HDL, or high-density lipoprotein). It is LDL cholesterol, according to the agency, that can cause heart disease – a potentially deadly condition that claims over 610,000 lives a year in the United States.
The AHA, the U.S. Centers for Disease Control and Prevention (CDC) plus the American College of Cardiologists all stand squarely behind statin use. In fact, the CDC says we are not taking enough of them – in 2015, a CDC study predicted that getting 65 percent of Americans to manage their high LDL cholesterol levels by 2017 could prevent over a million heart attacks and strokes.
But: an increasing number of scientific researchers and integrative healthcare providers point out that even "harmful" LDL cholesterol is necessary – and that it is really a lack of physical activity and a diet high in unhealthy (toxic) foods (which lead to excessive amounts of oxidative stress) that trigger heart disease.
Some studies indicate low – not high – cholesterol levels as a risk for premature death
Too little cholesterol, some experts maintain, can be just as harmful as too much.

Do NOT ignore the health dangers linked to toxic indoor air. These chemicals - the 'off-gassing' of paints, mattresses, carpets and other home/office building materials - increase your risk of nasal congestion, fatigue, poor sleep, skin issues plus many other health issues.

Get the BEST indoor air purification system - at the LOWEST price, exclusively for NaturalHealth365 readers. I, personally use this system in my home AND office. Click HERE to order now - before the sale ends.

A review of 68,000 deaths conducted by the Division of Epidemiology at the University of Minnesota revealed that low cholesterol predicted an increased risk of dying from gastrointestinal and respiratory diseases.

And, a 2005 study from Columbia University found that people with the very lowest cholesterol and LDL levels were twice as likely to die within three years – compared to those with the highest levels.

In addition, statin drugs have been linked with specific, serious consequences and side effects.

Watch the video below – to hear noted surgeon Sharif Sultan, president of the International Society for Vascular Surgery, reveal the explosive truth about the link between statins and diabetes – along with other potentially life-threatening diseases.

The following side effects have been linked with statin drugs …

Mood changes and concentration problems

Statin drugs have been associated with depression, confusion, impaired concentration and impaired ability to remember words. (In fact, the FDA has updated its safety information to include memory loss, forgetfulness and confusion as possible risks).

Dr. Beatrice Golomb, associate professor of medicine at the University of California San Diego, maintains that as many as 30 percent of statin drug users report experiencing mood changes such as anxiety, irritability and depression.

Increased risk of diabetes

Statin drugs interfere with the beneficial effects of omega-3 fatty acids by raising the production of omega-6 fatty acids – some of which promote inflammation. These can increase the risk of insulin resistance – and raise the odds of developing diabetes.

Higher cancer risk

In an extensive review of studies published in BMC Cancer, the authors reported that prolonged use of statins (over 4 years) was associated with a significantly increased risk of colorectal, bladder and lung cancers. This finding is especially significant because statins are prescribed to large numbers of patients for extended periods of time.

Liver damage

Statin drugs Increase the liver's production of digestive enzymes, which can cause liver damage and inflammation. Mayo Clinic warns statin drugs users to be on the lookout for signs of liver damage such as yellowing of the skin, dark-colored urine and fatigue.

Reduced mitochondria after exercise

One of the normal biological benefits of exercise is to increase the quantity and function of mitochondria, the "powerhouses" of the cells. However, statin use appears to cause mitochondria to decrease with exercise – meaning these drugs not only neutralize an important benefit of exercise, but actually reverse it.

Decreased levels of important disease-fighting nutrients

Research has shown that statin drugs decrease levels of carotenoids, beneficial antioxidant plant pigments that protect against cell damage and chronic degenerative diseases. In a study published in 2015 in Expert Review of Clinical Pharmacology, researchers found that statins inhibited the synthesis of vitamin K, which has a protective effect on arteries.

Decreased levels of natural antioxidants

Studies show that statins also inhibit the production of glutathione – the body's primary antioxidant and vital weapon for protecting against oxidative stress.  Statins also interfere with production of coenzyme Q-10, a vitamin-like substance essential for heart health and normal blood pressure.

Overeating and weight gain

For some unknown reason, statins seem to trigger overeating. This is troubling, because obesity is a primary risk factor of heart disease – and two thirds of American adults are currently overweight or obese.

According to a 12-year study published in JAMA Internal Medicine, statin users increased their calorie intake by 9 percent, their fat consumption by 14.1 percent and their body mass by 1.3 – as compared to non-statin users.

Nerve and muscle damage

Statin use is associated with higher incidence of nerve degeneration, muscle damage and pain – with one animal study showing that animals that exercised on statins had 226 percent more muscle damage than those not receiving statins. Statins also increase levels of pro-inflammatory cytokines.

Increased dangerous arterial plaque

Statins are intended to have a protective effect on arteries. Yet, some research doesn't bear this out.

In a study of 6,673 subjects published in the peer-reviewed medical journal Atherosclerosis, researchers found that statin drugs increased calcified plaque in coronary arteries, causing coronary atherosclerosis and raising risk of coronary heart disease. Significantly, the participants had no prior history of heart disease.

The evidence is mounting: statins drugs not only may fail to protect against the condition they are prescribed to combat – but can cause depression, pain and increased susceptibility to deadly diseases. It may be time to take a second look at these medications.

(Although Western medicine acknowledges some of the adverse effects of statins, many doctors insist that the benefits of statins outweigh the risks. If you take statin drugs, it might be wise to discuss the matter with a knowledgeable integrative medical doctor).

Sources for this article include:

ANH-USA.org
NYTimes.com
DigitalJournal.com
BioMedCentral.com