Discover the most powerful vitamin to kill viruses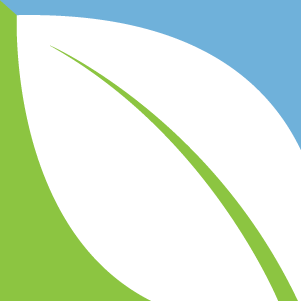 features Jonathan Landsman and Thomas E. Levy, MD, JD talking about how to safely and effectively eliminate the threat of viruses plus many of the degenerative diseases associated with inflammation without the need for harmful (toxic) substances.
Links related to this interview:
The NaturalHealth365 Store offers the finest quality nutritional supplements on the market – click here to order today!
Discover the health benefits of the 'multi-C protocol' – read more.
To hear the entire interview and gain INSTANT access to over 300 shows with over 200 integrative healthcare providers – join us inside the NaturalHealth365 INNER CIRCLE.
To join – simply click the link below:
https://innercircle.naturalhealth365.com
Do NOT ignore the health dangers linked to toxic indoor air. These chemicals - the 'off-gassing' of paints, mattresses, carpets and other home/office building materials - increase your risk of nasal congestion, fatigue, poor sleep, skin issues plus many other health issues.
Get the BEST indoor air purification system - at the LOWEST price, exclusively for NaturalHealth365 readers. I, personally use this system in my home AND office. Click HERE to order now - before the sale ends.
Did vitamin C really cure polio?
The answer is YES!  Back in the late 1940s, Frederick Robert Klenner, M.D. successfully cured 60 out of 60 cases of polio with the help of vitamin C.  Naturally, the conventional medical world would have us believe that it's 'impossible' – but the fact remains, vitamin C works!
Dr. Klenner administered tens of thousands of milligrams of vitamin C per day and his results are well-documented.  He even cured pneumonia and detailed his success in a February 1948 paper – published in the <i>Journal of Southern Medicine and Surgery</i> entitled, 'Virus Pneumonia and Its Treatment with Vitamin C.'
Dr. Levy, featured in the video (above), speaks highly of Dr. Klenner and once said:
"I was absolutely amazed and even a bit overwhelmed at what I read. . . To know that polio had been easily cured and so many babies, children, and some adults still continued to die or survive to be permanently crippled by this virus was extremely difficult to accept. . . "
Even more incredibly, Klenner briefly presented a summarization of his work on polio at the Annual Session of the American Medical Association on June 10, 1949 in Atlantic City, New Jersey:
'It might be interesting to learn how poliomyelitis was treated in Reidsville, N.C., during the 1948 epidemic. In the past seven years, virus infections have been treated and cured in a period of seventy-two hours by the employment of massive frequent injections of ascorbic acid, or vitamin C. I believe that if vitamin C in these massive doses – 6,000 to 20,000 mg in a twenty-four hour period – is given to these patients with poliomyelitis none will be paralyzed and there will be no further maiming or epidemics of poliomyelitis."
Dr. Levy concludes by pointing out that: "The four doctors who commented after Klenner did not have anything to say about his assertions."