Naturally eliminate chronic and infectious diseases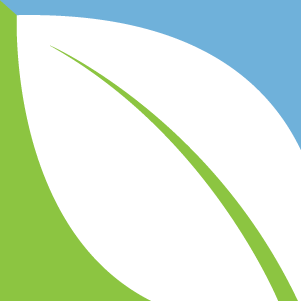 (NaturalHealth365) A new model of healthcare has emerged and Western medicine is in a state of panic. Most conventionally-trained physicians are unable to handle the rising demand for nutritional protocols, lifestyle coaching and natural therapies designed to eliminate disease symptoms – without the need for harmful medications or risky medical procedures.
Good medicine has arrived. On the next NaturalNews Talk Hour, Jonathan Landsman and Robert Rowen, M.D. – the 'Father of Medical Freedom' will talk about how to naturally treat infectious diseases; new protocols designed to forever change modern medicine plus great ways to eliminate physical pain quickly and effectively. Don't miss this important program.
Simply sign up now for access to our free, weekly show by entering your email address and you'll receive show times plus FREE gifts!
Should we still be worrying about the Ebola virus?
No doubt, Ebola represents one of the worst infectious diseases on the planet, but, the way to prevent (even reverse) its deadly effects are never talked about in the mainstream news. Instead, government-sponsored health agencies like the Centers for Disease Control and World Health Organization focus on the need for vaccine development to 'save the world.' (And, of course, that's ridiculous!)
Like many of the most serious health issues of our time, Ebola, heart disease, diabetes, cancer – the list goes on and on – can be treated with a common-sense approach of proper personal hygiene; better nutrition; supplementation (when needed) like vitamin D and intravenous vitamin C therapy – which are all often overlooked solutions for life-threatening conditions.
Thomas E. Levy, MD, JD gives us 'food for thought' when he said:
"To date, not a single virus has been tested that is not inactivated (killed) by a large enough dose of vitamin C (ascorbic acid)… A primary way in which vitamin C destroys viruses, or sets them up for destruction by the immune system, is by activating the 'Fenton reaction.' In a nutshell, this reaction can proceed inside the virus, inside cells in which viruses are replicating, and on the surfaces of the viruses themselves."
Want to learn more about how to naturally eliminate the threat of chronic disease? Tune into the next NaturalNews Talk Hour with Jonathan Landsman and Robert Rowen, M.D., the 'Father of Medical Freedom.'
Simply sign up now for access to our free, weekly show by entering your email address and you'll receive show times plus FREE gifts!
Modern healthcare procedures are unsustainable and on the verge of collapse
According to the Centers for Medicare and Medicaid Services, "Total health care spending in the United States is expected to reach $4.8 trillion in 2021, up from $2.6 trillion in 2010 and $75 billion in 1970. To put it in context, this means that health care spending will account for nearly 20 percent of gross domestic product (GDP), or one-fifth of the U.S. economy, by 2021.' In other words, unstainable (to say the least) – it's time to make a change.
In business, when something isn't working, it's time to change direction or suffer the consequences. Millions of people, intuitively, know that the fear-based medical approach to kill cancer cells with toxic chemotherapy agents, burning the skin with medical radiation and treating every disease symptom with poisonous medications is barbaric – especially when you consider that none of these 'treatments' address the root cause of disease.
Thankfully, we see an explosion in the growth of naturopathic, functional and orthomolecular medicine. More and more doctors are seeking out a new way of helping their patients to overcome chronic disease and millions of people are opting out of the conventional (ineffective) medical system.
If you're looking to activate the 'self-healing' response within your body – join us for a great show about the future of medicine.
This week's guest: Robert Rowen, M.D., the "Father of Medical Freedom"
Learn how to naturally eliminate the threat of infectious diseases – Sun. May 17
Robert Rowen, MD is a Phi Beta Kappa graduate of Johns Hopkins University (1971). He graduated from the University of California, San Francisco School of Medicine in 1975. His training included a rotating internship, a second year of similar work as a general medical officer for the Indian Health Service (IHS), and then a family practice residency completed in 1979.
By 1986, he quickly expanded into nutrition, chelation therapy, oxidation/ozone therapy, heavy metal toxicology and more. His interest in these came from nearly quitting medical school in his third year feeling he was trained only to be a distributor of chemicals for Big Pharma, as he saw scores of patients spending many thousands in hospitals on tests and chemicals that did nothing to ultimately relieve the condition, but served only to cover up the symptoms. His motto is "Biological Alternatives to Drugs and Surgery".
Discover the truth about natural healing. How long have you been suffering with chronic pain or disease? Don't accept the ill-advice of uneducated physicians. On the next NaturalNews Talk Hour, you'll learn how to naturally eliminate suffering quickly and effectively. Don't miss this lifesaving (informative) show.
About the author: Jonathan Landsman is the host of NaturalHealth365.com, the NaturalNews Talk Hour – a free, weekly health show and the NaturalHealth365 INNER CIRCLE – a monthly subscription to the brightest minds in natural health and healing.
Reaching hundreds of thousands of people, worldwide, as a personal health consultant, writer and radio talk show host – Jonathan has been educating the public on the health benefits of an organic (non-GMO) diet along with high-quality supplementation and healthy lifestyle habits including exercise and meditation.
References:
https://www.naturalhealth365.com/natural_cures/ebola-virus-thomas-levy-1095.html
https://www.aetna.com/health-reform-connection/aetnas-vision/facts-about-costs.html