Mexico halts vaccinations after 2 babies die and 37 others fall ill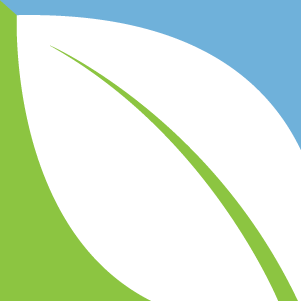 (NaturalHealth365) Since two babies died this past weekend and 37 other children fell critically ill from allergic reactions after vaccinations were administered, Mexico halted nationwide administration to begin an immediate investigation into the dire situation. Of the 52 vaccinations administered for rotavirus, tuberculosis and hepatitis B, at least 31 infants experienced adverse reactions the night of administration.
Several infants were reported in grave condition with approximately 20 stable according to the Mexican Social Security Institute.
The cause of the deadly and near-fatal adverse reactions are still not known and mainstream media reports are lacking further information. There has been speculation into needles potentially contaminated with a virus or bacteria, but no evidence has been presented at this point. The batches of vaccines in question have been isolated and are the subject of a current investigation.
Something tells me: We will never get the truth about these vaccine-related deaths. The National Human Rights Commission also announced its plan to open an immediate investigation into the allergic reactions. Administration of further vaccinations is discontinued until the investigations are completed.
Watch out for the media scapegoat already in progress
The push for the mainstream media to note that these incidences occurred in Chiapas, an impoverished, rural Mexican area seems an attempt to scapegoat potential pre-existing poor regional health as a major potential contributor of the allergic reactions. If the investigation falls short of lending any clinically relevant information, this will certainly come up again to protect the claims that this has been a transparent investigation.
While the Mexican Social Security Institute is not taking full responsibility for the allergic reactions they have said the adverse responses were "presumably (in) association with the administration of these vaccines."
Will the contamination dangers at production facilities come up as the cause of allergic reactions? Will the situation play out as it did in Japan where Sanofi and Pfizer produced vaccines implicated in the deaths of four Japanese children were absolved from responsibility? Who will take ownership of yet another vaccine disaster that could have been prevented?
Pop culture media fails to feature vaccine dangers accurately over and over again
While you need to dig and dig to learn about the people actually dying from vaccinations, the media chooses to readily offer a propagandist perspective by focusing on inaccurately portrayed stories such as the recent Disneyland measles outbreak. Rather than focusing on the story highlighting how hospitals warn the public that they could be in danger of illness by coming into contact with recently measles-vaccinated persons, that potential disease-preventing and money-saving information never made it to your newspaper's front page or the regular nightly news.
It's not easy for the general public to decide where they stand on vaccine issues considering the majority of popular media portrayals are slanted and inaccurate regarding real vaccine dangers. When you make your decision for yourself and your children, when you're attempting to sift through reliable information, ask yourself, will this information empower my family or paralyze them?
About the author: Christine M. Dionese L.Ac, MSTOM is an integrative health expert, medical journalist and food writer. She's dedicated her career to helping others understand the science of happiness and its powerful effects on everyday human health. Christine practices, writes and speaks on environmental functional medicine, personalized medicine and epigenetics, food science and sustainable living.
References:
https://www.imss.gob.mx
https://www.imss.gob.mx/prensa/archivo/201505/032
https://cid.oxfordjournals.org/content/59/10/1375.full#sthash.FHKpSDHI.dpuf
https://www.eluniversal.com.mx/nacion-mexico/2015/impreso/analizan-hasta-las-jeringas-usadas-225837.html
https://www.cnn.com/2015/05/10/health/mexico-vaccine-deaths