Cordyceps kill cancer cells and boost immunity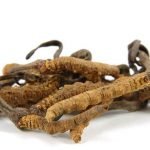 (NaturalHealth365) In a development that sounds almost as far-fetched as a plot twist penned by a Hollywood screenwriter, some medical researchers are hopeful that a parasitic fungus found on Tibetan caterpillars may hold the key to ending the cancer epidemic.
Traditional Chinese Medicine reveals the true power of cordyceps. (keep reading for results)
Cordyceps, scientifically known as Cordyceps sinensis, is one of the most important and revered herbal treatments in Chinese Traditional Medicine (CTM) – where it is known as semitake, aweto, yartsu gunbu and Dong Chong Xia. The first recorded use of cordyceps took place in the 15th century; it is very likely that it was being used for many centuries before that.
Usually prescribed to restore energy, boost the immune system, promote longevity, and improve quality of life, cordyceps has also been used in CTM to treat serious ailments, including chronic obstructive pulmonary disease and kidney failure.
Cordyceps is produced by a strange pairing between insect and fungus. The substance grows from the mummified remains of insect larvae that are found on the heads of a subterranean caterpillar that lives at high altitudes in the Qinghi-Tibetan plateau. Unfortunately, due to the expense and difficulty of harvesting natural cordyceps, most commercial varieties have been artificially cultivated.
Major hospital recognize the anti-cancer properties of cordyceps
According to Memorial Sloan-Kettering Cancer Center (MSKCC), cordyceps has antitumor, radioprotective, and antidiabetic effects. MSKCC cites a study in which cordyceps made the cancer medication cisplatin more toxic to lung cancer cells, and confirms that cordyceps can also help infection-fighting lymphocytes live longer, increase levels of T helper cells, reduce tumor cell proliferation and boost the activity of natural killer cells. Finally, the medical center reports that some studies have shown that cordyceps has caused cancer symptoms to improve, in addition to helping patients better tolerate the rigors of chemotherapy.
Do NOT ignore the health dangers linked to toxic indoor air. These chemicals - the 'off-gassing' of paints, mattresses, carpets and other home/office building materials - increase your risk of headaches, dementia, heart disease and cancer.
Get the BEST indoor air purification system - at the LOWEST price, exclusively for NaturalHealth365 readers. I, personally use this system in my home AND office. Click HERE to order now - before the sale ends.
What exactly is in cordyceps?
Despite its bizarre provenance, cordyceps is not only non-toxic but safe and even nutritious to consume. According to the International Journal of Medicinal Mushrooms, the fungus contains essential amino acids, several essential B-complex vitamins and the vitamins E and K. Beneficial fatty acids – including oleic acid, the same healthful monounsaturated fatty acid found in olives – are also present.
However, cordyceps' most significant feature may be its nucleosides. Researchers believe that nucleosides, key signaling molecules in the body, help to fight cancer; nucleoside analogues are medically used as anticancer and antiviral agents.
In addition, cordyceps contains many nucleosides, including guanidine and guanosine; the most potent – and most studied – of these seems to be 3-deoxyadenosine, which researchers have dubbed cordycepin.
Is there any proof that cordyceps kill cancer cells?
Although human studies are limited, animal and test tube research have shown time and time again that cordyceps has the capacity to destroy cancer cells, help normalize low white blood cell count occurring as a result of chemotherapy, and even make certain medications more toxic to cancer cells.
In a study published in 2008 in Experimental Biology and Medicine, researchers explored the effects of cordyceps on mice that had low counts of infection-fighting white blood cells in their bone marrow as a result of being given the chemotherapy drug Taxol. Mice given cordyceps daily – for three weeks – had their white blood cell counts restored to normal ranges; the white blood cells counts in the non-cordyceps group were dramatically lower, sometimes by as much as 50 percent.
Concluding that cordyceps enhance recovery from clinically-induced leucopenia, the team remarked that the substance achieves a positive effect on osteoblast differentiation – an essential factor in new bone formation – by acting on proteins and core binding factors that are needed to produce new bone cells.
In a cell study published in Cancer Chemotherapy and Pharmacology in 2007, cordycepin extracted from cordyceps had an apoptopic effect on human oral cancer cells – causing them to self-destruct.
Researchers used flow cytometry and viability assays to show that the survival of cancer cells significantly decreased with the administration of cordyceps, and noted that the effects became more dramatic as the dose and duration of cordyceps increased.
Scientists continue to identify and isolate new beneficial constituents of cordyceps
In yet another test tube study published in 2009 in Cell Proliferation, scientists isolated two new anticancer constituents from cordyceps, and named them gliocladicillins A and B. These inhibited growth of tumor cells, causing cell self-destruction through extrinsic and intrinsic pathways. Calling the gliocladicillins "effective antitumor agents," the team called for more study to explore the pair's use in treating cancer in humans.
What is the best way to consume cordyceps?
Cordyceps is currently marketed as a health food supplement and nutraceutical, and can be found in health food stores or online. Most practitioners recommend taking between 2 to 3 grams a day, with food.
Cordyceps is generally considered safe. Of course, you should consult your doctor before taking it, especially if you take blood thinners or medication for diabetes. Don't use cordyceps to treat cancer unless under the guidance of a well-trained physician. And, finally, make sure you obtain cordyceps from a reputable supplier – as some samples have been found to be contaminated with lead.
Although a parasitic fungus may seem an unlikely ally in the road to recover from a cancer diagnosis. Cordyceps could turn out to be a very important – and even a lifesaving player. Once again, Mother Nature has supplied a beneficial substance well worth attention and further study.
Editor's note: The NaturalHealth365 Store offers the finest quality cordyceps mushrooms.  Click here to order today!
References:
https://www.mskcc.org/cancer-care/herb/cordyceps
https://www.ncbi.nlm.nih.gov/pubmed/18367634?ordinalpos=3&itool=EntrezSystem2.PEntrez.Pubmed.Pubmed_ResultsPanel.Pubmed_RVDocSum
https://www.ncbi.nlm.nih.gov/pubmed/17031645
https://www.ncbi.nlm.nih.gov/pubmed/19673894
https://www.alohamedicinals.com/Cordyceps_Ascomycetes.pdf
SUBSCRIBE TODAY! Click here to join the NaturalHealth365 INNER CIRCLE – a monthly (online) subscription offering exclusive audio interviews, video events, natural health product discounts, free gifts plus much more!