1 in 99 kids require emergency care, hospitalization after COVID shot, new study suggests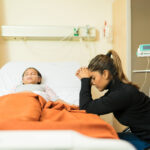 (NaturalHealth365)  Despite being one of the age groups least likely to be seriously harmed by a COVID-19 infection, children as young as six months old are being pushed to receive the brand new mRNA COVID shot alongside their dozens of other injections, according to the U.S. Centers for Disease Control and Prevention (CDC).
Public "health" officials continue to push more drugs to kids even though the COVID shots have been proven not to prevent infection with SARS-CoV-2 – and despite a growing body of evidence revealing that these shots can harm young children, sometimes severe enough to send them to the hospital.
1 in 99 kids received emergency medical care, hospitalization following COVID injection, analysis of new research finds
As discussed by Exposé News, a new study published in October 2022 in JAMA Network Open examined data from across Germany and Switzerland related to COVID shots in kids under age 5.  Data from more than 7,800 children under the age of five (average age of 3) were included in the retrospective study, including 3,824 females and 3,997 males.  These children were followed up for an average of just over 3 months post-vax to assess for their symptoms and adverse events.
An analysis of the study, which is called "Comparative Safety of the BNT162b2 Messenger RNA COVID-19 Vaccine vs Other Approved Vaccines in Children Younger Than 5 Years," reportedly revealed that 1 out of 99 kids under five who got a COVID shot in these countries required emergency care or hospitalization.
Exposé News also notes that the "scientists also found that the risk of children requiring emergency care or hospitalisation following Covid-19 vaccination was 117% higher than the average risk following vaccination with any other type of vaccine."
The following graph from Exposé News reveals the stark difference in health risks for kids under 5 following COVID shots compared to any other type of vax, as determined by an analysis of the study's own data:
Just looking at the adverse events involving cardiovascular disorders (e.g., illnesses affecting the blood vessels and heart), Exposé News looked at the study's data and found that 0.38 out of every 100 children suffered some form of cardiovascular disorder following a COVID shot, compared to 0.27 in every 100 children following any other type of vaccination.  "This means the risk of children aged 5 and under suffering a cardiovascular disorder is 41% higher following COVID-19 vaccination than it is following any other vaccination," Exposé News explains.
The risk of adverse events related to the pulmonary and neurological systems post-COVID jab is even worse – 204% higher compared to any other vaccine, according to Exposé News.
Is scientific research on vax safety being adequately represented?
With data like this, you'd wonder how anyone would recommend COVID shots for six-month-old babies – let alone recommend these shots alongside the dozens of other shots they are already receiving.
Yet check out the conclusion from the authors of this JAMA Network Open study: "The data from this cohort study provide evidence for a self-reported safety profile of the BNT162b2 vaccine that is comparable to non-SARS-CoV-2 vaccines in this large cohort of children younger than 5 years."
Given the alternative analysis of the data presented here, do you think the authors' conclusion is an accurate and unbiased account of the evidence they collected?
Sources for this article include: