52-page report reveals evidence of millions of COVID-jab induced deaths and adverse events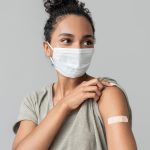 (NaturalHealth365)  Has the global COVID shot program been "successful" at preventing deaths from COVID-19, or has it just been successful at actually causing a massive amount of life-altering disabilities and deaths?
As outlandish as these suggestions may sound, one recent report from a team of investigators reveals alarming COVID injection trends based on their analysis of publicly available data.
How many more people will have to suffer?  COVID shot side effects piling up, jab-related death and disability amassing by the millions around the world
A September 2021 report by David John Sorensen and Dr. Vladimir Zelenko details the reports of "millions of people" who have died and/or suffered serious side effects and adverse events due to the "experimental mRNA gene therapy" known as the COVID jabs.
The damage is so severe, Sorensen and Zelenko boldly argue, that it approaches outright "genocide."  The duo focus their report on U.S. data but rightly note that the trends apply to other countries because most nations share similar "systems of corruption" and mass-distributed the same drugs.
A few of the concerns they raise:
As of September 17, 2021 (virtually outdated at this point, given how quickly things are changing), at least 726,963 people suffered adverse events post-jab according to the U.S. vax safety surveillance system VAERS, including stroke, heart failure, blood clots, brain disorders, seizures, miscarriage, and infertility
As of this same date, VAERS data showed that at least 15,386 people died as a result of the experimental jabs – but it's likely far worse than that since VAERS is vastly underutilized by most healthcare providers
An anonymous CDC whistleblower who investigates healthcare fraud noted that the true rate of COVID jab related deaths could actually be 5 to 10 times higher than reported, based on Centers for Medicare & Medicaid Service (CMS) data
It should also be pointed out that people who are less than two weeks out from their second dose aren't considered "fully vaxxed," so if they die within this time frame, their death is likely not investigated nor listed as a vax-related death
Rates of anaphylactic shock post-jab are allegedly 50 to 120 times higher than reported, as well
To learn more about Sorensen's and Zelenko's findings and decide for yourself whether these conclusions are true, be sure to read their full report (link below).
Global elites are openly admitting that the COVID jabs are a massive human medical experiment
People of this generation will never forget that a never-before-used-in-humans pharmaceutical gene technology known as mRNA went from "investigational" (the same as "experimental," according to the U.S. Food and Drug Administration) to "FDA-approved" in a matter of weeks and after only a few months of clinical research.
As if FDA approval guarantees that a drug is "safe and effective."
It doesn't, of course – just consider all the dozens of drugs that had to be pulled off the market years or even decades after being "fully approved" because of new data showing they caused untold amounts of injury, illness, and death.  And yet today, we are being gaslit by the media and government officials into believing that the COVID jabs are not experimental and that we are selfish fools for declining them.
But then global elites will go and say things like this: "Despite the fact that we have now essentially clinically tested the vaccine on billions of people worldwide, around 1 in 5 Americans is still going to put themselves at risk and put their families at risk rather than get vaccinated" (emphasis ours).  This quote comes directly from former U.S. President Barack Obama's recent speech.
"Fact-checkers" will surely try to undermine this casual admission.  But however the former President "meant" it; the reality remains: the COVID jabs do not prevent SARS-CoV-2 transmission (so putting "families at risk" makes no sense), they do not come without known and unknown risks, and they do NOT justify the erosion of each person's sacred right to decide whether they will inject (or not inject) something into their body.
Sources for this article include: