VAERS reveals massive increase in fetal deaths, following maternal COVID injection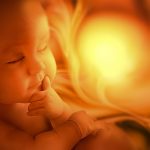 (NaturalHealth365)  Despite not being tested on pregnant women for ethical reasons, the COVID shot was immediately pushed onto expecting, breastfeeding, and trying-to-conceive moms.  This is obviated in Section 13.1 of Pfizer's package insert for its version of the COVID shot, COMIRNATY, which has received approval by the U.S. Food and Drug Administration.  Section 13.1 states that this drug "has not been evaluated for the potential to cause carcinogenicity, genotoxicity, or impairment of male fertility," adding that only a single developmental toxicity study in rats indicates no vax-related effects on female fertility.
Officials readily acknowledge that there is limited data about COVID-19 shots in pregnant women and – rather brazenly – are currently asking pregnant women to offer themselves up as study participants to "close this information gap" (see MothertoBaby.org, a pregnancy exposure registry listed in the COMIRNATY package insert).  Sadly, data collected by the U.S. government currently suggests that thousands of women have already paid the biggest price imaginable for their participation in this massive experiment involving the novel mRNA therapeutic.
VAERS data points to an astronomical rise in fetal deaths following maternal COVID shot
The U.S. government's official vaccine safety surveillance program, known as Vaccine Adverse Events Reporting System (VAERS), is monitored closely by the FDA and the Centers for Disease Control and Prevention (CDC).  According to prior research, the rate of adverse events captured in VAERS has been largely underreported.
But as of April 1, 2022, VAERS has recorded more than 4,000 deaths of unborn children occurring shortly after their pregnant mothers received the COVID shot.
Compared to the past 30 years of VAERS data regarding fetal deaths following maternal flu shots (565 total reports), this is an estimated 16,633% increase.
Yes, a report to VAERS is not proof in itself that the vaccine actually caused the adverse event.  But it is necessary to take all these reports into consideration as officials continue to learn whether these shots are truly as safe as they think they are.
Research is ongoing to explore the safety of COVID shots for pregnant women; CDC says – would you want to be a part of this massive experiment?
To put all this into context, consider this description from the CDC on their website about VAERS:
"The information collected by VAERS can quickly provide an early warning of a potential safety problem with a vaccine.  Patterns of adverse events, or an unusually high number of adverse events reported after a particular vaccine, are called "signals."  If a signal is identified through VAERS, scientists may conduct further studies to find out if the signal represents an actual risk" (emphasis ours).
Readers, what do you think: do 4,023 fetal deaths in women who get the COVID shot sound like an "unusually high number" to you?
Further research is reportedly being conducted on pregnant women and these shots, but it stands to be known just how many other lives will be torn apart by these drugs in the meantime.
Finally, we'll leave these two excerpts here from the official package insert of Pfizer's FDA-approved COVID shot and allow readers to use it to help them come to their own informed medical conclusions:
"Available data on COMIRNATY administered to pregnant women are insufficient to inform vaccine-associated risks in pregnancy." (Section 8.1)
"It is not known whether COMIRNATY is excreted in human milk.  Data are not available to assess the effects of COMIRNATY on the breastfed infant or on milk production/excretion." (Section 8.2)
Sources for this article include: