80% of Americans have less than optimal cardiovascular health, new study finds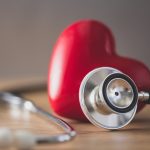 (NaturalHealth365)  It is shocking to discover that merely one in five Americans have optimal heart health.  The American Heart Association recently published this startling finding.  Researchers determined the country's population lacks sufficient cardiovascular health in the context of the Life Essential 8 scoring system for cardiovascular health.
The system's calculations are based on information provided by more than 23,000 participants in nationwide surveys.  The surveys, administered between 2013 and 2018, asked questions pertaining to health.  The results revealed that more than three-quarters of the United States have less than optimal heart health.  In addition, heart health scores changed based on mental health, household income, ethnicity, race, gender, and age.
Overwhelming majority of Americans suffer from poor heart health
Now that word is spreading about the country's heart health crisis, the focus shifts to improving heart health.  Healthy sleep that stretches out for seven to nine hours along with a nutrient and vitamin-packed diet are both essential to heart health.  The little-known truth is that sufficient sleep is necessary for both brain and cardiovascular health.
Exercise, blood lipids, body mass index, blood pressure, and even blood glucose also play a role in heart health.  The Life Essential 8 score for heart health is determined by adding the scores for the metrics listed above and dividing that total by eight.
Study draws startling conclusions
The fact that the Life Essential 8 heart health scoring system reveals that 80% of adults score at a moderate or low level is concerning.  However, some critics question whether the researchers evaluated the health data of enough individuals.  The data used in the study stems from United States National Health and Nutrition Examination surveys, including more than 13,000 adults between the ages of 20 and 79 and almost 10,000 kids, tweens, and teens.
The results reveal kids, tweens and teens enrolled in the study scored 65.5 on the Life Essential 8 scale.  The adults enrolled in the study had a disappointing 64.7 score on the same scale.  However, it must be noted that the score for the younger participants in the age range of two to 19 factored in alterations in the context of age, including body mass index, physical activity, and dietary intake.  Interestingly, a low 0.45% of American adults achieved a perfect score on the Life Essential 8 system.  Nearly 20% of adults in the United States have elevated heart health, 62% have moderate, and 18% have low.  Adult women scored better than men, with an average of 67 compared to the men's average of 62.5.
What are the causes of heart disease?
There is plenty of discussion about whether the COVID-19 jab causes heart problems.  Several jab-related health issues have arisen, including some pertaining to cardiovascular health.  Heart inflammation, myocarditis, and pericarditis have increased in frequency after the vax was administered.
Additional causes of heart problems include excessive consumption of alcohol, sedentary behavior, obesity, poor diet, and diabetes.
Embrace the challenge of preventing heart disease
If you are willing to change your lifestyle and diet, you will significantly reduce the chances of heart problems.  Avoid any known toxins plus consume a wide variety of vegetables and fruit.  Of course, as much as possible, choose organic varieties to avoid those unwanted toxins.
In addition, reduce your alcohol intake, eliminate nicotine and engage in at least light to moderate physical activity for a minimum of 20 minutes daily.
Sources for this article include: