Don't just trust the science! Pfizer recalls yet another cancer-causing blood pressure drug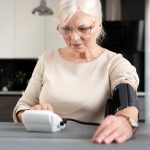 (NaturalHealth365)  The U.S. Food and Drug Administration (FDA) and Centers for Disease Control and Prevention (CDC) continue to insist that getting vaxxed is one of the "best" ways to end the coronavirus pandemic.  Yet, the CDC director admits that these shots cannot stop transmission.  Where is the good science in all of this logic?!
To make matters even worse, one of the major pharmaceutical companies making the now-infamous mRNA shots (Pfizer) is having to recall a blood pressure drug because it contains elevated levels of a compound that causes cancer.
When we consider just how often drugs are pulled off the market due to legitimate health and safety concerns – sometimes years or even decades after use – it's truly a wonder how anyone who did not consent to these novel injections was ever shamed or shunned from society in the first place.  Bodily autonomy matters … especially when the "science" over the safety of drugs changes so often.
Pfizer recalls blood pressure drug due to contamination with dangerous cancer-causing compound
Haven't we seen this nonsense before?
On April 22, 2022, the FDA made the following announcement on its website:
"Pfizer is voluntarily recalling five (5) lots of Accupril (Quinapril HCl) tablets distributed by Pfizer to the patient (consumer/user) level due to the presence of a nitrosamine, Nnitroso-quinapril, observed in recent testing above the Acceptable Daily Intake (ADI) level."
Nitrosamines, the FDA continues, "are common in water and foods, including cured and grilled meats, dairy products and vegetables.  Everyone is exposed to some level of nitrosamines.  These impurities may increase cancer risk if people are exposed to them above acceptable levels over long periods of time."
The FDA reiterates this concern in its comprehensive 2021 document called Control of Nitrosamine Impurities in Human Drugs: Guidance for Industry, co-published with the U.S. Department of Health and Human Service and the Center for Drug Evaluation and Research (CDER).
In this document, nitrosamine compounds are described as "potent genotoxic agents" in animals and "are classified as probable or possible human carcinogens by the International Agency for Research on Cancer (IARC)."
Other drugs that have recently been recalled due to contamination with nitrosamines (also known as NDMA) include Pfizer's antismoking drug Chantix and other blood pressure and diabetes drugs, such as valsartan (an angiotensin II receptor blocker) and metformin.
Batches of common heartburn drugs like nizatidine (Axid) and ranitidine (Zantac) have also been recalled after they were determined to contain "unacceptable" levels of nitrosamines, according to the FDA.
Stay up-to-date on drug, food, and beverage recalls with NaturalHealth365 and this FDA webpage
Many long-time readers within the NaturalHealth365 community take no pharmaceutical drugs whatsoever.  Even so, most of us know at least some people who take over-the-counter or prescription drugs somewhat regularly.
If you do, it's a good idea to stay up-to-date on whether any of the drugs you or someone you love are being recalled due to serious safety concerns caused by contamination or other issues.
In addition to checking back to NaturalHealth365 for updates, you can also look at the FDA's webpage dedicated to recalls, market withdrawals, and safety alerts of medical devices and drugs.  The FDA's site also alerts the public to food and beverage recalls due to things like undisclosed soy or wheat allergens and products contaminationed with E. coli or other pathogens.
While the FDA urges that "not all recalls have press releases or are posted on this page," the site does stay fairly well updated – as of May 3, 2022, the site already lists three unique recalls for May alone.  As we always like to say, here at NaturalHealth365, the best way to protect your health is to stay well informed.
Sources for this article include:
Reuters.com
Rxlist.com
FDA.gov
CDC.gov
FDA.gov
Guidechem.com