NH365 087: Alternative medicine – 7 great ways to live a healthy life without medication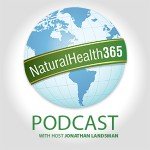 (NaturalHealth365) Alternative medicine is on the rise and gaining in popularity for obvious reasons. More and more, we see people moving away from the sick care system promoted by Western medicine and finding better ways to free themselves of medication – while at the same time reducing the risk of disease.
The numbers speak for themselves: In 2015, according to the World Health Organization, more than half of the 56 plus million deaths worldwide were due to such avoidable health problems like, heart disease. stroke and diabetes. In addition, we can't forget the enormous toll that infectious diseases take on our society – despite the constant push to get vaccinated.
The rising popularity of alternative medicine can't be stopped …
Links related to this podcast:
For more information about Phillip Carson – visit: CarsonNatural.com
Subscribe to the NaturalHealth365 newsletter to receive our FREE shows, lots of great health gifts + the latest news and information on natural health solutions.
Today, on the NaturalHealth365 Podcast, you'll discover a whole new way of looking at our health and, best of all, come away with some great tips on improving your health – physically, mentally and emotionally.
Do NOT ignore the health dangers linked to toxic indoor air. These chemicals - the 'off-gassing' of paints, mattresses, carpets and other home/office building materials - increase your risk of nasal congestion, fatigue, poor sleep, skin issues plus many other health issues.
Get the BEST indoor air purification system - at the LOWEST price, exclusively for NaturalHealth365 readers. I, personally use this system in my home AND office. Click HERE to order now - before the sale ends.
I just LOVE doing programs like this – because it gives you an opportunity to hear about a successful way to live life to the fullest – without the need to depend on medication or risky medical procedures.
Podcast highlights include:
What inspired 'Dr. Phil' to write his book, How to Live Until You Die, The Seven Keys to Living Happy, Healthy, and Whole.
The 3 key aspects of optimal wellness – using common sense wisdom.
The 7 areas of life that have been proven to help us achieve better health – physically, mentally and emotionally.
What are the MOST effective ways to improve every aspect of our life?
Great health tips for busy (stressed out) people.
Plus, much more!
About Phil Carson
Phillip Carson a Registered Pharmacist, Doctor of Pharmacy with license in MS and TN is a 1985 graduate of the University of MS School of Pharmacy. Since earning his degree in Pharmacy Phillip has been certified as a Compounding Pharmacist, a Diabetes Care Pharmacist and most recently a Consulting Pharmacist. Phillip has also earned certifications in Lipid Management, Gastro esophageal reflux disease (GERD).
He has earned numerous certifications in Natural and Alternative Medicine Therapies for weight loss, fibromyalgia, ADD/ADHD and many other health conditions.