Alzheimer's disease linked to common viruses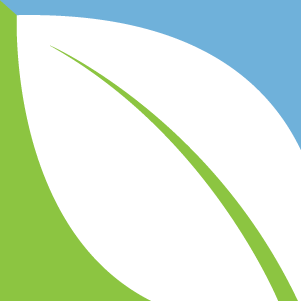 (NaturalHealth365) While everyone has misplaced keys from time to time, this type of forgetfulness is normal. On the other hand, forgetting your child's name or how to tie your shoe is a serious neurological problem called "Alzheimer's disease." While it is the most common form of dementia, it also has the most potential for damaging the brain's neurons. Changes in the affected person include memory loss, the ability to think clearly, as well as odd behavior.
In previous years, Alzheimer's was considered a chronic disease that resulted from cause and effect that included lifestyle factors. However, new research has proven an association with infectious disease. In fact, studies are showing up to 95 percent of the American population has been infected by a disease that could eventually result in Alzheimer's.
There is a clear and present danger for all Alzheimer's disease patients
Cytomegalovirus (CMV) is one of the causes of "the kissing disease" – better termed mononucleosis. While the symptoms of mononucleosis subside after a few weeks or months, CMV silently contributes to Alzheimer's disease according to The Journal of Infectious Diseases.
In a human controlled study, CMV antibody levels showed a significantly higher association with neurofibrillary tangles which are commonly known as the primary markers for the disease. According to the Centers for Disease Control, CMV is in a person's body for life once is it contracted. Among every 100 adults in the United States, 50 to 80 percent are infected by the age of 40.
Herpes simplex virus 1 and 2 proven to induce neurodegeneration
Several data indicate that neuronal infection with herpes simplex virus types 1 (HSV-1) and 2 (HSV-2) cause biochemical alterations reminiscent of Alzheimer's disease. HSV-1 is known for causing cold sores and fever blisters, while HSV-2 is known for genital herpes.
The Journal of Neurovirology recently reported data that demonstrated HSV-1 infection induces early upstream events in the neuronal cells that eventually leads to amyloid-ß deposition and tau hyperphosphorylation – which suggests it as a possible risk for Alzheimer's. Oxidative damage is also one of the earliest events of the disease, and evidence published in PLoS One suggested HSV-1 and oxidative damage interact to promote neurodegeneration events.
The Neurobiology of Aging journal also recently reported that HSV-2 infection leads to all major pathological hallmarks of Alzheimer's disease. Scientists proved that HSV-2 strongly alters the tau phosphorylation state, amyloid-ß precursor protein, and autophagy process in human neuroblastoma cells – which lead to the appearance of Alzheimer's disease-like neurodegeneration markers.
The 'chickenpox virus' infects the central nervous system
The varicella-zoster virus (VZV) usually manifests itself as chickenpox (varicella) in children which then becomes latent in neurons of cranial and spinal ganglia in most people. The elderly, as well as those who have a compromised immune system, may reactivate the virus to produce shingles (zoster). According to the Archives of Pathology & Laboratory Medicine, VZV can infect a wide variety of cell types in the central and peripheral nervous system which explains the virus' diversity of clinical disorders including its contribution to Alzheimer's.
Epstein Barr is a risk factor for cognitive decline and the progression of Alzheimer's disease.
The Epstein Barr virus (EBV) is one of the most common viruses and is better known for mononucleosis than CMV. Symptoms include that of the common cold: sore throat, swollen lymph glands, headache, fatigue, and fever.
According to the Centers for Disease Control, 95 percent of adults are inflicted with the virus by the age of 40. And, while the virus does become dormant, the Neurobiology of Aging journal did detect a high percentage of Alzheimer's patients with EBV.
Bottom line: With 35.6 million dementia sufferers in 2015 and numbers growing for Alzheimer's disease, annihilation of the condition is necessary. Current research is moving in a positive direction as they find its true cause.
Clearly, data proves that viruses are a contributing factor for the condition with more evidence pointing to poor nutritional intake and deficiencies – which make matter worse.  It's important to include a healthy lifestyle, especially an organic and nutrient-dense diet that feeds the brain for protection. And, of course, avoid as many environmental toxins as possible.
About the author: Abby Campbell is a medical, health, and nutrition research writer. She's dedicated to helping people live a healthy lifestyle in all aspects – physically, mentally, emotionally, and spiritually. Abby practices, writes, and coaches on natural preventive care, nutritional medicine, and complementary and alternative therapy.
References:
https://www.ncbi.nlm.nih.gov/pubmed/23916950
https://journals.lww.com/alzheimerjournal/pages/articleviewer.aspx?year=2005&issue=04000&article=00008&type=abstract
https://www.ncbi.nlm.nih.gov/pmc/articles/PMC3719902/?report=reader#__abstractid1015563title
https://www.cdc.gov/cmv/overview.html
https://www.ncbi.nlm.nih.gov/pubmed/26163986
https://journals.plos.org/plosone/article?id=10.1371/journal.pone.0075842
https://www.ncbi.nlm.nih.gov/pubmed/26163986
https://www.archivesofpathology.org/doi/full/10.1043/0003-9985(2001)125%3C0770%3AVZVIOT%3E2.0.CO%3B2
https://www.cdc.gov/epstein-barr/about-mono.html
Cancer & Heart Disease
Natural Health 365
Natural Health 365 is a premium source of trending and popular health-related news, science, testimony & research articles on the most up to date and relevant natural health information. The Food & Nutrition articles found herein are meant to inform and advise our site visitors on eating healthy, nutritious foods and safely using supplements and vitamins to achieve optimal health.
Join thousands of daily visitors staying informed and involved on Natural Health 365! We seek out scientific solutions with proven results and it is our mission to keep you up to date on the latest information! Articles range in topic from the causes of cancer, cancer-fighting foods, to natural cancer treatments, cancer prevention & specific research-backed information on Breast Cancer, Prostate Cancer, etc. We also write extensively on Heart Disease because it is accounts for 25% of all deaths in the United States – that's one in four! We take an in depth look at the symptoms of heart disease, the causes and treatment of high blood pressure, benefits of CoQ10 and healthy, natural ways to unclog arteries.
Read Some of Our Most Popular Articles
Grape Seed Extract More Effective than Chemotherapy, Olive Oil is AWESOME, Store Bought Almond Milk is Basically Just Sugar Water, Antioxidants, Cancer & Blueberries.
---
---
Food News is one of our major post categories on www.naturalhealth365.com and contains over 350 articles that cover a wide range of subjects; including but not limited to…
Food News
More Food & Nutrition Articles
Fresh Organic Produce Fights Cancer, Susan G. Komen on Organic Foods, Hemp Seeds for Inflammation, Pau D'Arco For Improved Immunity
In addition to publishing articles on cutting edge natural cancer treatments and heart disease prevention, we also aim to connect healthy lifestyles, diets and balanced consumption of dietary supplements to long-lasting cancer-free health and adding happy years to your life. For example, did you know that the amount of emotional stress in your life can contribute to your risk of cancer? Or that raw, expeller-pressed olive oil has cancer fighting qualities? Perhaps you didn't know that Fresh Organic Produce has been found to have higher concentrations of key, cancer-fighting anti-oxidants and vitamins than conventional produce? You can find all of that information and more right here on Natural Health 365.
Join Our Email List
Each day, visitors sign up for our weekly informative news sent directly to their email or RSS feed agregator. We send out three weekly emails keeping you informed and involved on the latest Natural Health News, information about our FREE SHOWS and updates on your favorite topics including Food & Nutrition, Cancer & Heart Disease, Vaccines & Autism, & – of course – GMOs & Dangerous Chemicals!
You can also check out our VIP member area, The Inner Circle, where you get access to thousands of recorded interview (audio/video), pod casts, & literature by some of the worlds foremost experts on Natural Health and Treatments that could save you thousands! Learn how to REVERSE disease without the use of toxic and expensive medications.
Natural Health 365 also is a venue for webinars on various topics, has a flourishing e-commerce store where you can purchase vitamins, pro biotics, supplements and unique products such as Grazing Goat Whey Protein.
Grazing Goat Whey Protein™ is formulated exclusively for the health-conscious consumer looking for the finest whey protein nutritional supplement on the planet.* Best of all, this goat whey protein comes from goats that graze – 365 days per year – on pesticide and chemical free pastures. No hormones, antibiotics or pesticides are used – ever. This product is non-GMO and gluten free.