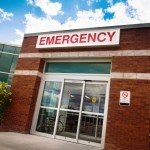 (NaturalHealth365) As if there weren't already enough immune compromising, hospital acquired infections and superbugs such as c.difficile and MRSA, there's a growing antibiotic resistant bacteria invading hospitals called, carbapenem-resistant Enterobacteriacae (CRE). Classified by the World Health Organization as one of the three greatest threats to human health, superbugs such as CRE can significantly compromise the lungs, urinary tract and bloodstream.
The latest news reveals two deaths at UCLA's Ronald Regan Medical Center after a recent outbreak. Nearly 180 persons were exposed to CRE via contaminated duodenoscopes.
While UCLA has employed a new, advanced, 48-hour decontamination process as a result of the recent outbreak, this number could grow as more cases are reported.
Will public health officials ever wake up to the truth?
These numbers plus over 150 cases from last year should be making health officials think twice about appropriating preventive funding to hospitals. As a result, medical device manufacturers should likely absorb the burden of improving microbiological testing pre-market – really just an issue of the Food and Drug Administration shifting their standards and attention where it's most necessary.
And, while the general public is at risk, already immune compromised persons such as young children with still-developing immune systems, the elderly, those with autoimmune health concerns and oncological and hematological issues are most threatened.
New study confirms hospitals aren't nearly doing enough to protect patients from deadly superbugs.
Recent research on this antibiotic resistant bacteria has been published in the Journal of Infection Control and Epidemiology. One of the study lead authors, Joshua Thaden, MD, says that the results should be a wake-up call for acute care facilities and hospitals about antibiotic resistance.
The data released by his team suggested that:
Higher rates of infections were a result of increased use of broad-spectrum antibiotics.
The majority of microbiology labs in the study had not yet adopted the latest, most sensitive guidelines for detecting the bacteria.
Bottom line: Prevention is the key; stay out of hospitals
It should be noted that 48% of CRE infections become fatal. As is usually the case with issues such as this, poorly funded hospital development programs were cited as one of the largest reasons that staff are not properly trained for precautionary measures.
So, you may be wondering – 'what's the take home message of all this information?'
Make every lifestyle effort possible to stay out of hospitals and conventionally operated acute care facilities. Managing health as proactively as possible prevents the need for visiting health care facilities of these types altogether.
If you want to avoid life-threatening standard medical treatments – take better care of your nutritional needs by loading up on lots of plant-based foods, herbs and high-quality nutritional supplements, as needed.  And, of course, do what you can to avoid exposure to harmful toxins and safely detoxify the body of unwanted chemicals and pesticides.
Of course, especially if you're looking to overcome serious health issues, align yourself with healthcare providers who practice integrative medicine to help minimize your risk of developing compromised immunity. If your doctor can not help you with lifestyle changes – find another doctor.
If you are experiencing an illness, opt for a non-antibiotic approach – whenever possible. I still have patients call asking if they need antibiotics for issues that can be resolved with non-antibiotic, evidence-based nutraceutical therapies such as colds and urinary tract infections. Under the supervision of qualified integrative health specialists, even more serious infections may be well-managed and resolved using non-antibiotic approaches.
About the author: Christine M. Dionese L.Ac, MSTOM is an integrative health expert, medical journalist and food writer. She's dedicated her career to helping others understand the science of happiness and its powerful effects on everyday human health. Christine practices, writes and speaks on environmental functional medicine, personalized medicine and epigenetics, food science and sustainable living.
References:
https://journals.cambridge.org/action/displayJournal?jid=ICE
www.who.it
https://newsroom.ucla.edu/releases/ucla-notifies-patients-who-received-endoscopic-procedures