Global health threat: First line antibiotics now fail in a quarter of infected patients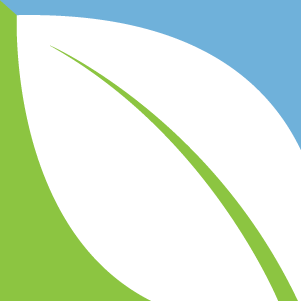 (NaturalHealth365) While antibiotics have been credited with saving lives, the development of antimicrobial resistance and drug resistant bacteria is reducing their effectiveness. Viruses have the ability mutate in ways that eventually make them impervious to the antibiotics that once worked against them.  This health issue is so serious that it's got health officials – around the world – talking about big policy changes.
Now that a full one-fourth of patients with pneumonia are showing antimicrobial resistance, antimicrobial resistance (AMR) is a clear and present danger to the health of all citizens around the world. No doubt, something must be done to combat drug resistant bacteria.
The overuse of antibiotics blamed for antimicrobial resistance and drug-resistant bacteria
The G20 Health Ministers and delegates from the 193 largest and most advanced economies in the UN (United Nations) General Assembly recently addressed this serious health crisis. The Berlin Declaration of the G20 Health Ministers and the World Health Organization (WHO) now have a 'Global Action Plan against Antimicrobial Resistance.'
In sum, they plan to phase out the use of antibiotics for crop protection and animal growth promotion. Their plan includes limiting nontherapeutic use of antibiotics and antimicrobial treatments for animals. Animals are often given low levels of antibiotics in their food and water for disease prevention and to promote growth in unsanitary, overcrowded living conditions.
The majority of antibiotics in the U.S. are used in agriculture, and non-therapeutic use of antibiotics in livestock is a major cause of antimicrobial resistance, according to the Consumers Union and Physicians for Social Responsibility. A more prudent approach could help to reduce antimicrobial resistance.
Antibiotic-resistant bacteria causes 23,000 deaths per year in the United States
National Action Plans on AMR will be "well underway" by 2018, according to the WHO. Currently, one-third of the 194 WHO member countries have an action plan in place. They also plan to increase public education about these issues and reinvigorate antimicrobial research and development to help reduce AMR.
While antimicrobial resistance is mainly caused by improper use and overuse of antibiotics in people, animals and crops, antimicrobial residues can also make their way into the soil and water. It is estimated that antibiotic-resistant microorganisms cause around 23,000 deaths and more than two million illnesses every year in the U.S.
The G20 has addressed these issues only minimally before. The only other health-related meetings were regarding HIV, Ebola and noncommunicable diseases. However, the WHO believes antimicrobial resistance is now a major threat to food security and general global health.
Pesticides also contributing to antimicrobial resistance
The most widely used pesticide, Roundup, is also an antibiotic. It contains glyphosate, which is known to disrupt the shikimate pathway, a crucial component of the manufacture of aromatic amino acids. This adversely affects both plant growth and the crucial, healthy bacteria of the human gut microbiome.
A fact that can't be ignored: the ecosystem of our planet is being negatively impacted by the introduction of too many antibiotics, pesticides and other harmful chemicals. While the G20, United Nations and WHO scramble to address this global health threat, consider using natural antibacterial substances like, high-dose vitamin C, oil of oregano and garlic. (to name a few)
Sources for this article include: