BREAKING medication alert: Healthy older people should no longer take aspirin to prevent heart attacks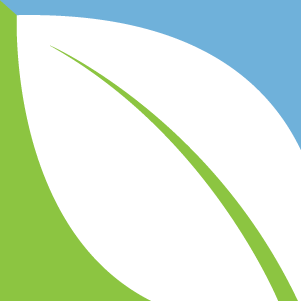 (NaturalHealth365) Huge news for older people around the world: decades-old medical advice was recently squashed by the American College of Cardiology and the American Heart Association. Previously, older adults were told to take a low-dose of aspirin every day as a way to prevent heart attack.
No more!  New research reveals the stunning truth about this long-heralded but misguided blanket recommendation. It turns out that for healthy older adults, daily aspirin isn't merely non-beneficial – it can be downright harmful.
Truth revealed: The problem with daily 'low-dose' aspirin for older people
A new study published in the prestigious New England Journal of Medicine evaluated the effects of a daily low dose of aspirin – as per the traditional recommendation – versus a placebo in over 19,000 older people. Eligible participants from both Australia and America were at least 70 years old and "did not have cardiovascular disease, dementia, or physical disability," according to the researchers.
Amazingly, after five years of this study, the researchers found that daily low-dose aspirin did NOT prevent heart attack (at least in healthy adults without a history of heart disease).
Plus, people taking daily doses of aspirin were MORE likely than the placebo group to experience gastrointestinal bleeding.  The authors note: "Aspirin use in healthy elderly persons did not prolong disability-free survival over a period of 5 years but led to a higher rate of major hemorrhage than placebo."
Sadly, this isn't surprising!  Doctors and scientists have known for decades that hemorrhaging is a common adverse effect associated with regular and long-term aspirin use.
It's good to see major organizations doing the right thing and changing their tune.
Protect your health and learn these 3 drug-free ways to prevent heart attack at any age
Despite what big pharma would have you believe, you don't have to rely on medications to reduce your risk for cardiovascular disease.
Take your heart health into your own hands by adopting these simple strategies and lifestyle habits:
Consume healthy foods and quality supplements. Ensure you're getting the right amount of vitamins, minerals, and nutrients in your diet.  Vitamin deficiencies have been linked with heart attack and stroke.
Stay active. Exercise has been shown to improve reduce the risk of cardiovascular disease by reducing blood pressure, promoting lean body weight, easing stress, and more. Aim for 150 minutes of moderate intensity aerobic exercise per week, or 75 minutes of vigorous intensity (and don't forget about strength training, too).
De-stress. Chronic stress has been shown to increase the risk of heart disease. In addition to regular exercise, try de-compressing with holistic health practices including massage, acupuncture, yoga, meditation, and even cognitive behavioral therapy.
Sources for this article include:
NEJM.org
NBCNews.com
ScienceDirect.com
MedicalNewsToday.com
HopkinsMedicine.org
NIH.gov