Why blueberries are an effective weapon in the war against Alzheimer's disease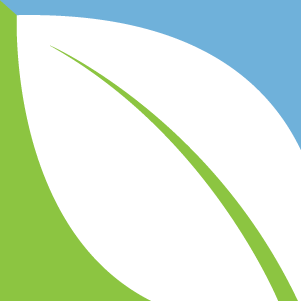 (NaturalHealth365) Could a plump, little blueberry really hold colossal promise in the fight against Alzheimer's disease?  New research adds to the growing evidence that blueberries, bursting with antioxidants, could help diminish the devastating defects of dementia.
Blueberries are already known as a "super fruit," thanks to their documented contribution to lowering the risk of heart disease and cancer. But now, newly released study findings show that certain flavonoids found in blueberries could also hold the key to lessening the effects of Alzheimer's disease.
Millions suffer: The devastating effects of Alzheimer's disease
Over 5 million Americans suffer from Alzheimer's disease, a number that is expected to continue to rise as the population ages. The Alzheimer's Association estimates that as many as 7 million could fall prey to the disease by 2025, and that the number could triple by 2050.  In fact, Alzheimer's has become the sixth leading cause of death in the United States, with one out of every three elderly persons dying of complications from Alzheimer's or some other form of dementia.
But Alzheimer's takes a toll on more than just human life. It is an extremely costly disease as well. Experts estimate that Alzheimer's will cost the nation $236 million and that caregivers will spend more than $5,000 a year trying to care for their loved one.
Hope for Alzheimer's disease patients: Blueberries found to improve cognition and memory
As scientists work to slow this alarming trend, researchers out of the University of Cincinnati Academic Health Center have released promising results of two human studies conducted in follow up to their earlier clinical trials. Lead author Robert Krikorian, Ph.D., stated that the new findings corroborate those from previous human and animal research.
The researchers, led by Krikorian, believe that blueberries' beneficial effects against Alzheimer's could be due to certain flavonoids found in the berries. Known as anthocyanins, they have been shown to improve cognition in tests with animals.
In one study, 47 adults, aged 68 and older, exhibiting mild cognitive impairment – a risk factor for Alzheimer's disease – were given either freeze-dried blueberry powder or a placebo powder once a day for 16 weeks. The blueberry powder was equivalent to one cup of fresh blueberries.
Those receiving the blueberry powder were found to exhibit improved brain function and cognitive performance compared to those in the control group, with better memory and improved access to words and concepts.  In another study, 94 people, aged 62 to 80, were divided into four groups. The subjects did not have diagnosed early-onset Alzheimer's, but did report feelings of having their memory decline.
In the trial, stated above (with 94 people), cognition was somewhat better for those consuming powder or fish oil only, but there was little improvement with memory. Also, researchers report that the MRI results were not as definitive for those receiving blueberry powder.
Even with somewhat less striking results from the second study, the scientists believe the two studies show that blueberries may be more effective in treating patients with cognitive impairments. Next up, the researchers want to conduct a study involving younger subjects, all with risk factors for Alzheimer's.
The best ways to put blueberries into your diet
Reaping the benefits of blueberries from your regular diet can be easy. Blueberries are an extremely popular berry and can be found in many stores (and farmers' markets) throughout the world.  Naturally, to avoid excess consumption of chemicals, it's best to eat organic varieties only.
As a matter of convenience and potency, the best way to incorporate blueberries into your diet is through a powder of pure (organic) blueberry extract or by eating whole, organic berries.  Baking or cooking blueberries will diminish the nutritional value of this powerful fruit.
Editor's note: The NaturalHealth365 Store offers the finest quality, organic blueberry powder on the market.  Click here to order today!
References: