Improve cholesterol levels and blood vessel function by eating the right amount of blueberries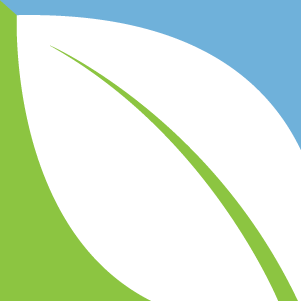 (NaturalHealth365) Metabolic syndrome makes the "who's who list" of bad health conditions, yet most people remain uneducated about its details.  This "syndrome" significantly increases your risk of potentially serious chronic health problems like cardiovascular disease, including a heart attack or stroke.
Fortunately, as is usually the case with good nutrition, it turns out that reducing the impact of metabolic syndrome is just one of the many benefits of eating the right amount of blueberries, on a regular basis.
For example, a 2019 study from The American Journal of Clinical Nutrition offers great incentive to eat more of this delicious fruit if you or anyone you know wants to improve heart health or is living with metabolic syndrome risk factors, including a large waist circumference, high cholesterol, insulin resistance, high blood pressure, and high blood sugar.
Can you really defeat metabolic syndrome by eating more blueberries?
Researchers of the study split 115 overweight and obese adults with metabolic syndrome (mostly older males) into one of three groups: Group 1 ate 1 cup (150 g) of blueberries per day, Group 2 ate 1/2 a cup (75 g) of blueberries per day, and group three had a placebo. There was an impressive 94.1% compliance with the food intake over the course of 6 months.
The "dietarily achievable" servings of blueberries actually came in a freeze-dried and powdered form, but the authors were so hopeful about their findings they still advised "blueberries should be included in dietary strategies to reduce individual and population [cardiovascular disease] risk."
Here's why…
While just half a cup per day didn't correlate with any beneficial biomarker improvements, the researchers found that eating 1 cup of blueberries per day yielded significant improvements in cholesterol levels, blood vessel function, and underlying nitric oxide activity – which helps blood vessels relax and plays a big role in regulating blood pressure.
All of these correlated with improvements in underlying metabolic syndrome and a predicted 12 to 15 reduction in cardiovascular risk.
This is consistent with other research pointing to beneficial health effects correlated with blueberries, including improved heart and brain health and better blood sugar control (although in this study, the insulin resistance for these participants remained unchanged – maybe not surprising, since the authors didn't impose many limits on the participants' diets overall, but only prior to baseline, interim, and 6-month assessments).
Wow!  Discover the impressive nutrient profile of just one serving of this delicious fruit
1 cup of blueberries (about 148 grams) boasts 3.6 grams of fiber and tons of other nutrients like vitamin K1 (28 mcg per cup), vitamin C (14.1 mcg per cup), manganese, copper, vitamin E, and vitamin B6.
Blueberries are also a potent source of flavanoids – plant nutrients with powerful antioxidant and anti-inflammatory properties. Researchers believe flavanoids are one of the major heart healthy benefits of blueberries.
Blueberries are especially rich in a type of flavanoid called anthocyanin, which give blueberries its dark purplish blue color.  Just 1 cup of blueberries contains an impressive 400 mg of flavonoids.  Of course, always choose organic varieties to avoid the consumption of unwanted chemicals.

So, sprinkle some on salads, yogurt, or oatmeal, eat by the handful, or pair with nuts and dark chocolate. The choices are endless! If you can, opt for wild and/or locally sourced blueberries whenever possible, as these have a higher flavanoids profile than conventionally grown versions.
Sources for this article include:
Healthline.com
NYTimes.com
Academic.oup.com
NIH.gov
Livescience.com
NIH.gov